Gustav Flaubert is the master of the Romantic/Realist novel and in his novel Madame Bovary, romanticism reaches a tragic crescendo. His novel is an avant-gardism one of his time. Emma Bovary, the maiden protagonist defies all traditions of Paris especially that of a middle class, petit bourgeoisie family and becomes immortalized into a leitmotif of that of tragic romantic heroine.
Gustav Flaubert's Novel revolves around its protagonist Emma Bovary and its Antagonist Charles Bovary. The author is very adept in portraying the character of Emma as a die-hard, tragic, romantic and that of Charles as one of sentimental realist. It is poignant to wonder whether the characters Emma and Charles are fictional investments of the authorial self. Let's look at how Charles and Emma are portrayed.
Charles the Stubborn Realist
Charles' biography is steeped from early childhood by the training of his mother. It was her ambition that Charles should be a medical practitioner. He failed the examinations the first time and got through the second time. Emma the maiden is a second wife of Charles. Charles is very much rooted in the manner, customs and traditions of French Country Life. We can only guess Charles' happiness and understand it was one of domination by his mother first and then followed by his wife. Charles' relationship is of a Freudian Oedipal arrest. His relationship with Emma was mundane and that of routine. All attempts to please and cajole his wife ended in vain. When Emma was gifted with a beautiful child from Charles, her feathers were not shaken. There is an instance where Charles takes her to a soiree and Emma refuses to dance with him. As a family man Charles is kind and loving. But all this does not offer any solace for Emma. The character of Charles is a fetish of middle-class Utopian. Charles' character is one of a chaotic emotion which he is not able to control. Charles' character resembles one of the murky Kafkaesque. Charles is the author's unrealized self.
Emma the Die-hard Romantic
Emma is an archetype of Flaubert's animus, the woman persona of a man. Emma comes from a family of the upper class and class distinctions and their conflicts between Emma and Charles are so well enunciated. Emma's childhood is one of rearing up in a good convent where she becomes transmogrified with legend and historical romances. This made her mind a receptive vessel for being a sentimentalist with being inclined to a romantic adventure. Her marriage with Charles is one of Ennui. She is not happy with her married life and lets loose a string of adulterous journeys. The lovers may have been able to satisfy her physically but were sour when it came to emotions. The author further casts her into a financial imbroglio from which she could not escape. In desperation she commits suicide by drinking arsenic. The idea of romanticism is celebrated in the character of Emma. The romantic character is a flawed one just like Romeo and Juliet. Madame Bovary is immortalized in the French Literary Cannon.


Source by Bose Anand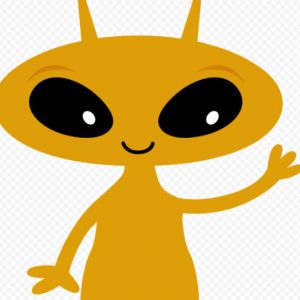 Latest posts by Poeticus Literaris
(see all)