LONG I thought that knowledge alone would suffice me—O if I could but obtain
knowledge!
Then my lands engrossed me—Lands of the prairies, Ohio's land, the southern
savannas,
engrossed me—For them I would live—I would be their orator;
Then I met the examples of old and new heroes—I heard of warriors, sailors, and all
dauntless persons—And it seemed to me that I too had it in me to be as dauntless as
any—and would be so;
And then, to enclose all, it came to me to strike up the songs of the New World—And
then I
believed my life must be spent in singing;
But now take notice, land of the prairies, land of the south savannas, Ohio's land,
Take notice, you Kanuck woods—and you Lake Huron—and all that with you roll
toward
Niagara—and you Niagara also,
And you, Californian mountains—That you each and all find somebody else to be your
singer
of songs,
For I can be your singer of songs no longer—One who loves me is jealous of me, and
withdraws me from all but love,
With the rest I dispense—I sever from what I thought would suffice me, for it does
not—it is now empty and tasteless to me,
I heed knowledge, and the grandeur of The States, and the example of heroes, no more,
I am indifferent to my own songs—I will go with him I love,
It is to be enough for us that we are together—We never separate again.
—————
The End
And that's the End of the Poem
© Poetry Monster, 2021.
Poetry Monster — the ultimate repository of world poetry.
Poetry Monster — the multilingual library of poetic works. Here you'll find original poems, poetry translations, ancient verses, ballads and even folk tales.
Poetry Monster (or even The Poetry Monster) — is also an international multilingual community of poets and poetry connoisseurs. Join us:
Some external links: The Bat's Poetry Cave. — Fledermaus's poetry site. Talking Writing Monster. — the irreverent and irrelevant chatter on subjects both serious and not quite. A free for all board. You can scribble anything on it without registration (but it doesn't let spammers in). You can even post your poems. Qwant.com. — a search engine from France. It's an alternative because there are a few alternatives, like Bing, Duckduckgo, and Ecosia. And there is Yandex, the ultimate language-oriented search engine for the Russophone world. Commercial Links: Russian Commerce – the foreign trade assistance agency Other links: Poems and poetry in Russian (if you are reading this in English, as you obviously are, then you'd have to switch the language, the language switch is on the menu. More on languages)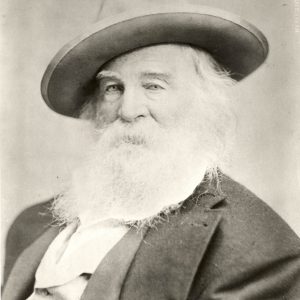 Latest posts by Walt Whitman
(see all)