A Dream
by William Allingham
I heard the dogs howl in the moonlight night;
I went to the window to see the sight;
All the Dead that ever I knew
Going one by one and two by two.
On they pass'd, and on they pass'd;
Townsfellows all, from first to last;
Born in the moonlight of the lane,
Quench'd in the heavy shadow again.
Schoolmates, marching as when they play'd
At soldiers once; but now more staid;
Those were the strangest sight to me
Who were drown'd, I knew, in the awful sea.
Straight and handsome folk, bent and weak, too;
Some that I loved, and gasp'd to speak to;
Some but a day in their churchyard bed;
Some that I had not known were dead.
A long, long crowd; where each seem'd lonely,
Yet of them all there was one, one only,
Raised a head or look'd my way;
She linger'd a moment; she might not stay.
How long since I saw that fair pale face!
Ah! Mother dear! might I only place
My head on thy breast, a moment to rest,
While thy hand on my tearful cheek were prest!
On, on, a moving bridge they made
Across the moon-stream, from shade to shade,
Young and old, women and men;
Many long-forgot, but remembered then,
And first there came a bitter laughter;
A sound of tears a moment after;
And then a music so lofty and gay,
That eve morning, day by day,
I strive to recall it if I may.
—————
The End
And that's the End of the Poem
© Poetry Monster, 2021.
Poetry Monster — the ultimate repository of world poetry.
Poetry Monster — the multilingual library of poetic works. Here you'll find original poems, poetry translations, ancient verses, ballads and even folk tales.
Poetry Monster (or even The Poetry Monster) — is also an international multilingual community of poets and poetry connoisseurs. Join us:
Some external links: The Bat's Poetry Cave. — Fledermaus's poetry site. Talking Writing Monster. — the irreverent and irrelevant chatter on subjects both serious and not quite. A free for all board. You can scribble anything on it without registration (but it doesn't let spammers in). You can even post your poems. Qwant.com. — a search engine from France. It's an alternative because there are a few alternatives, like Bing, Duckduckgo, and Ecosia. And there is Yandex, the ultimate language-oriented search engine for the Russophone world. Commercial Links: Russian Commerce – the foreign trade assistance agency Other links: Poems and poetry in Russian (if you are reading this in English, as you obviously are, then you'd have to switch the language, the language switch is on the menu. More on languages)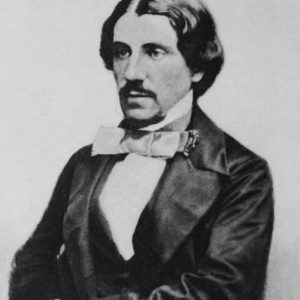 Latest posts by William Allingham
(see all)