Do not worry, I haven't forgoten you
even though we haven't heard from each other for centuries.
At some hollow time of the night,
I'm still poetry writing because of you.
And during the day, drinking often
from that same invisible fountain,
which makes me behave
totaly childish.
It happens at some blind time,
when you are entirely at the other end of the world,
it happens, I can see you quite nicely:
like a shadow in the mirror broken –
that you're so light like a cloud! – like a ray of sun,
trees naked, in the tree top disengaged.
Through the crowd, buzz and noise
when city walking –
you are here. Totally close!
Always in the corner of the sky.
Even the soul when it needs you,
I climb down to the shore
in the twilight, in the morning –
fishermen when departing the harbour,
I'm listening how you're dreaming,
then we're breathing as one,
with the winds roar.
Every day i watch your photos
on the Facebook.
When sitting in my room,
through the window, through the wall, through the mortar,
my dreams are touching you.
I always find some new way,
some hole, some pore, some wrinkle,
in cosmos, in the brain, on the ceiling,
to return to you, to fly away,
like a seagull, always returning to the sea.
And, it happens, always from the begining,
not knowing what gesture,
lost and without a goal
we are walking along some road,
which doesn't lead anywhere and nothing's on it,
where only nettle grows, blackberry and twigs.
And when my thoughts are madly scattered like a fish,
although my voice is not touching you,
regardless, I am whispering to you, out of pleasantness.
Sometimes I even scream wildly, on top of my voice,
after we climb up somewhere there, where everything is naked,
where nothing exists, not plants no vegetations,
somewhere totally up there, on the hill,
above the brain cortex, on the carrousel,
under the same that shell
where peace and anxiety tremble,
together where the whole cosmos
is spinning
and my fantasy.
And I could be telling you like this for days –
and even more !
Serious !
It's happening !
I find myself – during day or night,
for no reason soaring, disapearing, staying awake.
And when I open or close my eyes,
like some transparent, sleepless bird:
where the sun and the stars are,
I can see your face.
I see you through my eyelashes!
You stop for a moment and wave from a distance,
no logic – more distant, and more and more bigger and taller.
Your fingers scattered across the whole sky,
your hand is swaying, completely white and soft,
like leaves when shiver in the autumn rain.
Do not worry,
I haven't stopped loving you.
I hear your every step!
And when the life is bitter,
crazy and empty,
and unbearable
like eskimo's winter,
and when the heart shrinks,
like a hedgehog when it rolls into a ball,
when he can't care less,
it is just enough
to whisper your name to him.
I know!
No one is like God!
Maybe God doesn't even exist,
it might be all ilussions,
and maybe even I am superstitious.
However, I love everything of yours.
Even those, who are kissing you
instead of me.
It doesn't matter where you are,
Moscow, London,
New York, Paris, Qatar
…it's all the same.
Important is that YOU ARE!
Not important at all is, who are you with.
Black, yellow, white…in your shadow
all people are beautiful.
When I'm telling you
only what I want,
without even Globe
wouldn't have sense,
is the smile
on your face,
which is touched
by some invisible hand,
thin, stretched,
like the lyra string.
From it, man can sense
depredation and insomnia,
in the head, in the brain, in the soul,
than listens and keep quiet,
and from desire burning
to bi born again,
without delay, without dilema,
in any other place,
at any other time.
When I can not take any more,
when you are too far from me,
I study Hebrew.
And I articulate onomatopoeic way!
Instead of you, I'm listening
how words are echoing.
And always from the begining
I find something of your own
– in those most beautiful ones!
Amabiel, Amitel, Armisael
Asariel, Boel, Comissoros, Darel
Egibel, Elemiach, Enediel
Gabrijel, Guabarel, Hagiel
Israfel, Lailah, Lalahel
Librabis, Mehabiah, Rahmiel
Spugliguel, Talvi, Tezalel, Uriel*
Above everyone MI CHA EL
– angel of victory !
In the shadow of that sacred word
nothing can harm me
neither defeats nor the slanders.
Lo, let the Globe rotate
the way it wants it.
Just walk wherever you want.
In my heart, anyway
how it was, will stay that way:
you always stand on the same place.
Totaly same, endlessly and clear,
in the centre of everything –
I will love you until your existance.
Komiža, April 25th 2010
Vinko Kalinic
(Translated into English
Darko Kotevski, Melbourne, Australia)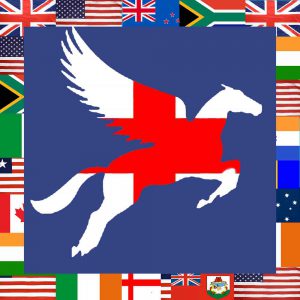 Latest posts by Poetry In English
(see all)