This is my song of maidens dear to me.
Eranna, a slight girl I counted thee,
When first I looked upon thy form and face,
Slim as a reed, and all devoid of grace.
But stately stature, grace and beauty came
Unto thee with the years – O, dost not shame
For this, Eranna, that thy pride hath grown
Therewith? Alas for thee ! I have not known
One beauty ever of more scornful mien,
As though thou wert of all earth's daughters queen!
Mnasidica is comelier, perchance,
Than my Gyrinna – ah, but sweetly rings
Gyrinna's matchless voice ! In rapture-trance
I listen, listen, while Gyrinna sings.
Hero of Gyara is fleet of foot
As fawns, and as light-footed in the dance,
The dance taught by the measures of my lute.
Ever-impassioned Gorgo! – is it strange
That I grow weary of the change on change
Of thine adored ones? – of thy rhapsodies
O'er each new girlfriend, while the old love dies?
Joy to thee, daughter of a princely race,
For thy last dear one! Lie in her embrace –
Till shines a new star on thy raptured eyes!
Fonder of maids thou art, I trow, than she.
The ghost who nightly steal young girls, to be
In Hades of her woeful company.
This is my fair girl-garden: sweet they grow –
Rose, violet, asphodel and lily's snow;
And which the sweetest is, I do not know;
For rosy arms and starry eyes are there.
Honey-sweet voices and cheeks passing fair.
And these shall men, I ween, remember long;
For these shall bloom for ever in my song.
—————
The End
And that's the End of the Poem
© Poetry Monster, 2021.
Poetry Monster — the ultimate repository of world poetry.
Poetry Monster — the multilingual library of poetic works. Here you'll find original poems, poetry translations, ancient verses, ballads and even folk tales.
Poetry Monster (or even The Poetry Monster) — is also an international multilingual community of poets and poetry connoisseurs. Join us:
Some external links: The Bat's Poetry Cave. — Fledermaus's poetry site. Talking Writing Monster. — the irreverent and irrelevant chatter on subjects both serious and not quite. A free for all board. You can scribble anything on it without registration (but it doesn't let spammers in). You can even post your poems. Qwant.com. — a search engine from France. It's an alternative because there are a few alternatives, like Bing, Duckduckgo, and Ecosia. And there is Yandex, the ultimate language-oriented search engine for the Russophone world. Commercial Links: Russian Commerce – the foreign trade assistance agency Other links: Poems and poetry in Russian (if you are reading this in English, as you obviously are, then you'd have to switch the language, the language switch is on the menu. More on languages)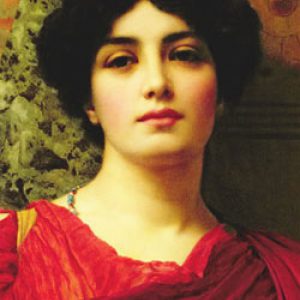 Latest posts by Sappho Σαπφώ
(see all)