Ecco mormorar l'onde,
E tremolar le fronde
A l'aura mattutina, e gli arboscelli,
E sovra i verdi rami i vaghi augelli
Cantar soavemente,
E rider l'Oriente;
Ecco già l'alba appare,
E si specchia nel mare,
E rasserena il cielo,
E le campagne imperla il dolce gelo,
E gli alti monti indora:
O bella e vaga Aurora,
L'aura è tua messaggera, e tu de l'aura
Ch'ogni arso cor ristaura.
Translation:
Now the waves murmur
And the boughs and the shrubs tremble
in the morning breeze,
And on the green branches the pleasant birds
Sing softly
And the east smiles;
Now dawn already appears
And mirrors herself in the sea,
And makes the sky serene,
And the gentle frost impearls the fields
And gilds the high mountains:
O beautiful and gracious Aurora,
The breeze is your messenger, and you the breeze's
Which revives each burnt-out heart.
—————
The End
And that's the End of the Poem
© Poetry Monster, 2021.
Poetry Monster — the ultimate repository of world poetry.
Poetry Monster — the multilingual library of poetic works. Here you'll find original poems, poetry translations, ancient verses, ballads and even folk tales.
Poetry Monster (or even The Poetry Monster) — is also an international multilingual community of poets and poetry connoisseurs. Join us:
Some external links: The Bat's Poetry Cave. — Fledermaus's poetry site. Talking Writing Monster. — the irreverent and irrelevant chatter on subjects both serious and not quite. A free for all board. You can scribble anything on it without registration (but it doesn't let spammers in). You can even post your poems. Qwant.com. — a search engine from France. It's an alternative because there are a few alternatives, like Bing, Duckduckgo, and Ecosia. And there is Yandex, the ultimate language-oriented search engine for the Russophone world. Commercial Links: Russian Commerce – the foreign trade assistance agency Other links: Poems and poetry in Russian (if you are reading this in English, as you obviously are, then you'd have to switch the language, the language switch is on the menu. More on languages)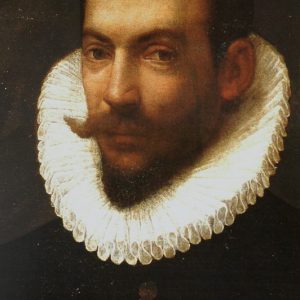 Latest posts by Torquato Tasso
(see all)