Injurious, spightful, and ill-judging Town,
To cry the Trade of Cuckold-making down!
When by it half your Sons to Honours rise,
And raise their Fortunes, and their Families:
Why then should that be deem'd Disgrace, or Shame,
To which so many owe their Wealth and Name
And so gain Honour, ev'n in Spight of Fame?
By Horns new Houses; rich and great, are made;
And Horns prop up the old ones, and decay'd.
They give the friendless Friends, and strong Allies,
And reconcile the bitt'rest Enemies.
From them 'tis falsely thought that Husbands lose
Their Reputation, Peace, or dear Repose;
Since oft their Honour, and their Peace depends
On the free Toils of Cuckold-making Friends;
Who, planting Horns, ingraft, as well, Content
And matrimonial Broils, and Feuds, prevent:
Screening the dull unactive Spouse from Strife,
And the rude Noise of an expecting Wife.
For the poor Drudge, that has for Years been wed,
Worn out, and sated with the Nuptial Bed,
Weaken'd by constant Duty, and decay'd,
Would find no Rest but from the Lover's Aid.
He then that kindly, when the Husband tires,
Takes Pains to ease the glowing Dame's Desires,
Procures the good Man's Peace, and makes the Wise
Afford him a more comfortable Life.
For, tasting constant Pleasures, she forgets
Her Wittol's Impotence, or less regrets.
How oft, when Youth and Age in Wedlock meet,
(The Swain all frigid, and the Nymph all Heat!)
Has the brisk Lover's vig'rous Limbs supply'd
The Dotard's Weakness, and appeas'd the Bride?
Cur'd her of Languishment and long Despair,
And giv'n his Age the Credit of an Heir?
How oft have Traders their best Custom ow'd
To Favours by their Courteous Wives bestow'd?
How many Sots have had the Luck to wear
A Chain of Gold, and fill the Office-Chair,
Have rowl'd in Wealth, and Lords of Pow'r become,
From the sole Gift of thriving Cuckoldom?
So rarely do the Wittols fail of Place,
And such the Merit of one lewd Embrace!
No wise Men therefore should the Title scorn,
But think their Crests ennobled by the Horn;
Since ev'n in Courts, as Forests, they who bear
Their Branches highest, still the Leaders are;
And by 'em keep the Underlings in Fear.
But some may tremble at the dire Disgrace
Of Spurious Issue, and a Bastard Race.
Vain Fear, from awkard grov'ling Notions bred!
Dull are the Products of the Marriage-Bed:
By Duty urg'd, each formal Nuptial Pair
Club their Endeavours for a driv'ling Heir;
Born only to inherit, and transmit
The Mem'ry of his Parents failing Wit.
But Bastards, got in Strength of hot Desire,
Spring to the World with a superior Fire.
As form'd for Actions elegant and great;
For Heroes ne'er were yet legitimate:
The Names that stand so glorious and sublime,
And glitter in the old Records of Time,
By Whoring, and by Bastardy, became
Lords of the World, and Favourites of Fame.
These prided in their Mothers wanton Fires,
And purposely disclaim'd their legal Sires.
Such Alexander was, who did disown
Old Philip to be counted Ammon 's Son.
Lucullus , Caesar , Pompey , Names that shine
In Roman Pages, and good Antonine ,
All boasted Wives that scrupl'd not to be
To private Lovers of their Favours free,
Yet were too wise to think their Consorts Shame
Would them, or their Posterity, defame.
Dull Lepidus alone disdain'd to bear
The condescending Cuckold's Character;
He thought the Title scandalous, and mean,
And, like a Fool repining, dy'd in Spleen.
Ye murm'ring Cits, that curse the Marriage State,
And wish your selves unbound at any rate,
That damn the Ensigns which your Wives bestow,
And loath the Honours of the loaded Brow;
Think, they no Scandal to the Wearers turn,
But when with Passion and Impatience worn:
Think too what Foreheads they have grac'd before,
What Kings have planted, and what Kings have wore:
Nor slight the Blessings of a wanton Wife,
The promis'd Joys reserv'd for After-life:
Since, wheresoe'er the Cuckold-maker's driv'n,
The Cuckold has Assurance of his Heav'n!
—————
The End
And that's the End of the Poem
© Poetry Monster, 2021.
Poetry Monster — the ultimate repository of world poetry.
Poetry Monster — the multilingual library of poetic works. Here you'll find original poems, poetry translations, ancient verses, ballads and even folk tales.
Poetry Monster (or even The Poetry Monster) — is also an international multilingual community of poets and poetry connoisseurs. Join us:
Some external links: The Bat's Poetry Cave. — Fledermaus's poetry site. Talking Writing Monster. — the irreverent and irrelevant chatter on subjects both serious and not quite. A free for all board. You can scribble anything on it without registration (but it doesn't let spammers in). You can even post your poems. Qwant.com. — a search engine from France. It's an alternative because there are a few alternatives, like Bing, Duckduckgo, and Ecosia. And there is Yandex, the ultimate language-oriented search engine for the Russophone world. Commercial Links: Russian Commerce – the foreign trade assistance agency Other links: Poems and poetry in Russian (if you are reading this in English, as you obviously are, then you'd have to switch the language, the language switch is on the menu. More on languages)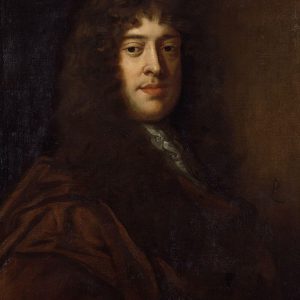 Latest posts by William Wycherley
(see all)