for Lisa or Laurie
We held each other
in silence
mouth against mouth
blood & thunder scorching the grass
Behind the shed
I played the husband
brutish breadwinner
choking her flesh
in my troubled hands
pulling her head back
to lick
from neck to ear
in frenzied thrill
The kind of love
I learned from movies
& what light swamped the air
as I shoved my bald pelvis into hers
blood ripening into wolf brine
burning a girl-shaped hole in the clover?
Every afternoon I became a god reinventing sky
expert forger of the dry hump
I asked Who's your daddy? before that was even a thing
Once the recess bell rang
I released her back
into the quiet unwild
to no-longer-mine
to fat white tubs of minty paste
& songs about Jesus
From across the room
I watched my bride
make eyes
with the real boys
& knew I could kill for her
drill a body down into the earth
boy in the Polaroid
a grisly figurine
The white horse of masculinity bucking wild on the inside
I bit my lip & did as I was told
After school
I wanted
to hold her hand
she always wanted a divorce
When the big kids followed me home
calling me
lesbo
homo
wetback
faggot
I held my chin out & challenged to fight them all
every time
& why not?
Might as well
we all knew
I would never
win
anything.
—————
The End
And that's the End of the Poem
© Poetry Monster, 2021.
Poetry Monster — the ultimate repository of world poetry.
Poetry Monster — the multilingual library of poetic works. Here you'll find original poems, poetry translations, ancient verses, ballads and even folk tales.
Poetry Monster (or even The Poetry Monster) — is also an international multilingual community of poets and poetry connoisseurs. Join us:
Some external links: The Bat's Poetry Cave. — Fledermaus's poetry site. Talking Writing Monster. — the irreverent and irrelevant chatter on subjects both serious and not quite. A free for all board. You can scribble anything on it without registration (but it doesn't let spammers in). You can even post your poems. Qwant.com. — a search engine from France. It's an alternative because there are a few alternatives, like Bing, Duckduckgo, and Ecosia. And there is Yandex, the ultimate language-oriented search engine for the Russophone world. Commercial Links: Russian Commerce – the foreign trade assistance agency Other links: Poems and poetry in Russian (if you are reading this in English, as you obviously are, then you'd have to switch the language, the language switch is on the menu. More on languages)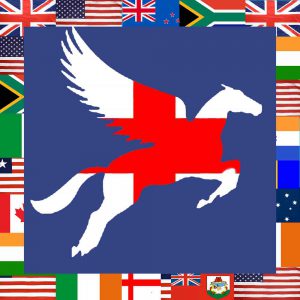 Latest posts by Poetry In English
(see all)