It is encouraging to see now a days women in Sri Lanka looking at creativity in a positive manner. But many raised a question on how far Sri Lankan women can be creative as there are some barriers for them to act in that manner.
One said "Culture" is the main barrier for Sri Lankan women to be creative.
It's a fact that Sri Lanka has a male dominant society. There is a complaint that male in general don't want women to be talkative or social. I feel there is a truth in that statement. Limitations imposed by the culture towards women are restraining their creativity. Prime pre-requisition for creativity is the ability to think openly and independently. It required free flow of ideas without any mental barrier.
Is Sri Lankan "culture" creating a barrier for the free flow of ideas of women? Many think YES.
Sri Lankan women should start creativity from home. First they can be creative in cooking or way they handled things at home. But are they enjoying independence in taking such decisions? Some think Sri Lankan women are not independent to take or implement their thinking in a society, office or at home. Even what they should wear or not wear is decided by their respective husband or boy friend. Sometimes what they cook or how they cook is decided or influenced by mother – in – law. In such situation how can they be creative at home? As I said creativity for women should start from home and if their flow of ideas blocked at home, no way they can be creative at office or in society.
One asked me have you ever seen a women be aggressive in a meeting? If they try to be aggressive or creative in solving problems they have to find some other job. Is this true in Sri Lanka? It's a fact we even had a lady President in and also world's first ever Lady prime Minister. But how come Sri Lankan women still think they can't take independent decisions? This shows even women have not played their role or explore their true potential. Instead they satisfy with what they have.
It's a fact that women is weak in several aspects such as physical strength and sensitivity. Is this limiting their creativity? Sometimes we have seen women like to play the second role in many places due to their inherent limitations. But they should not need to bound their thinking or creativity in that way. Specially at professional organizations what finally matters is results and what gender of the person who delivered results is secondary. If women can think differently and work creatively they can move and win acceptance in companies and society.
Anyway men are mainly accused for limiting women's creative thinking. In information age with gender plays a minor role we as Sri Lankan's should now think differently. Men are also need to play a role here. Treating women as "weak" needed to be kept aside and they should encourage women to think, talk and give solutions freely and creatively.
But biggest responsibility of finding their own destination is in the hands of women. No one could expect someone else to give them what they need. Women; even though they are physically weak, strength in their mind is enough for them to rise on their own.
Take the challenge and prove. It's your duty!


Source by K. N. Saranga Wijeyarathne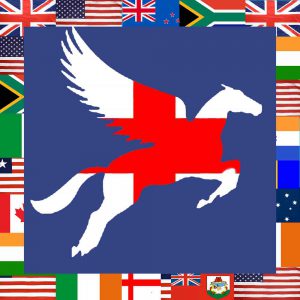 Latest posts by Poetry In English
(see all)