This album has a really nice old school, live ambient feeling. It's got the horns that remind me of Berkeley in the early 80's. It's got the man/woman duo of voices leading it throughout. It's got fuck the man politics combined with stay positive/stoned and outspoken lyrics that are timeless in California Rock and Roll. This album moves you. It has it's moments of brilliance and crashes. It's got that live ambient action with drama and interview sounding snips, that get your attention. It slips in and out of story telling. A couple of open mic sounding pieces. It's got grit that gets you. My favorite part of the album is that it keeps your attention with its crafted sound attuned to the old California sound, sounds like it could be from Oakland, or Berkeley in '71. But, it's from Ocean Beach in San Diego. The drums and vocals are up in the mix. The other instruments are behind and supporting the vocal patterns and stories. A lead guitar with heavy effects a crazy horn, sampled bus sounds, the kind of organ underground sound that lends to preaching, often it's one instruments voice improving with the drums and voices. Nas spits/growls out the stories in a mature voice that give credence to the word. And she sings in a laconic emotive background howl that participates with Nas and the proverbs.
California talk about freedom, the fight for freedoms and the history of California fighters. The words and consciousness of the album takes importance. The words support the hard left, hard at work. The kind of work the right wing doesn't call work. The kind of work that is in the band from OB. Overall this album is very enjoyable. The music and vibe is nice for the morning, it has some really nice listening moments, and it comes together nicely for this bands second album. Call on your past in memory of California for the last 60 years. It's all right here. This is how we roll.
Blog San Diego is an online resource for live music reviews, cd reviews, music news & features.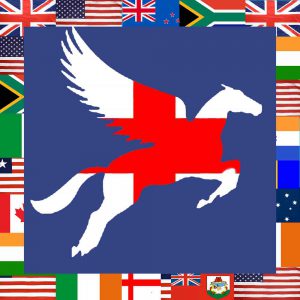 Latest posts by Poetry In English
(see all)