Mary's Son: A Tale of Christmas, written by Darryl Nyznyk is a wonderful and poignant story of the numbing fears of youth and an inspiring read that reinvents the real Christmas story and crowns it with a modern twist.
Sarah Stone is the eleven-year-old heroine in Mary's Son. She lives a privileged life in an elegant mansion, but is angry about the non-existent relationship with her father. Enter the boy from the other side of town. His name is Jared Roberts and he barely exists in a slum area of town named the "Sink." Jared also belongs to a gang of children who also live hard lives of broken families and a street-smart existence. He's as angry about his fate as Sarah is about hers and his "plan" will change both of their lives.
Jared is planning a robbery of Sarah's mansion that will take place just before Christmas. He envisions that the robbery will help others see him for the "master-mind" that he is. Now, enter a strange little man named Nicholas into Sarah's and Jared's lives. His presence is worrisome to others who surround the children, but Nicholas means well and attempts to lead Sarah and Jared from their anger and plans for revenge.
Unsuccessful in his attempts to dissuade Sarah and Jared from destructive futures, Nicholas "kidnaps" the two and transports them to another place in time where a Christmas of long-ago demonstrates the real meaning of Christmas and changes their lives forever.
Mary's Son speaks to youth in a way that they can relate to and understand. Nyznyk demonstrates how the ancient story of Christmas and the birth of Christ can be significant in modern times. Nyznyk writes the story in a way that teaches children and teens about what Christmas really means and how that meaning has become lost in the media version of expensive gifts, shopping and spending.
Readers of Mary's Son will experience emotions that bring back memories of what they felt when they first read or saw "A Christmas Carol" by Dickens or the movie, "It's a Wonderful Life." It's a reminder that the real story of Christmas does exist and that we can successfully communicate to our children that it's okay to love God and your neighbor as you love yourself.
What a delight to read a story that helps us step away from partisanship, anger, sarcasm, sniping and hatred. In Mary's Son, Nyznyk puts Christ back into Christmas by reminding us of our real values and how only by returning to these intrinsic values will we ever save a society that has ventured so far from them.
Nyznyk's characters endure all of the problems that modern youth must face in today's world – isolation, peer pressure and anger, just to name a few. Mary's Son: A Tale of Christmas, written by Darryl Nyznyk, provides hope of overcoming the hurdles they face. It's a book that you should definitely put on your Christmas list for a favorite young person in your life.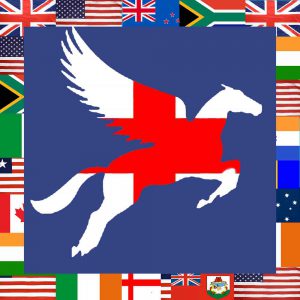 Latest posts by Poetry In English
(see all)