Here at right of the entrance this bronze head,
Human, superhuman, a bird's round eye,
Everything else withered and mummy-dead.
What great tomb-haunter sweeps the distant sky
(Something may linger there though all else die;)
And finds there nothing to make its tetror less
Hysterica passio of its own emptiness?
No dark tomb-haunter once; her form all full
As though with magnanimity of light,
Yet a most gentle woman; who can tell
Which of her forms has shown her substance right?
Or maybe substance can be composite,
profound McTaggart thought so, and in a breath
A mouthful held the extreme of life and death.
But even at the starting-post, all sleek and new,
I saw the wildness in her and I thought
A vision of terror that it must live through
Had shattered her soul. Propinquity had brought
Imagiation to that pitch where it casts out
All that is not itself: I had grown wild
And wandered murmuring everywhere, 'My child, my
child.'
Or else I thought her supernatural;
As though a sterner eye looked through her eye
On this foul world in its decline and fall;
On gangling stocks grown great, great stocks run dry,
Ancestral pearls all pitched into a sty,
Heroic reverie mocked by clown and knave,
And wondered what was left for massacre to save.
—————
The End
And that's the End of the Poem
© Poetry Monster, 2021.
Poetry Monster — the ultimate repository of world poetry.
Poetry Monster — the multilingual library of poetic works. Here you'll find original poems, poetry translations, ancient verses, ballads and even folk tales.
Poetry Monster (or even The Poetry Monster) — is also an international multilingual community of poets and poetry connoisseurs. Join us:
Some external links: The Bat's Poetry Cave. — Fledermaus's poetry site. Talking Writing Monster. — the irreverent and irrelevant chatter on subjects both serious and not quite. A free for all board. You can scribble anything on it without registration (but it doesn't let spammers in). You can even post your poems. Qwant.com. — a search engine from France. It's an alternative because there are a few alternatives, like Bing, Duckduckgo, and Ecosia. And there is Yandex, the ultimate language-oriented search engine for the Russophone world. Commercial Links: Russian Commerce – the foreign trade assistance agency Other links: Poems and poetry in Russian (if you are reading this in English, as you obviously are, then you'd have to switch the language, the language switch is on the menu. More on languages)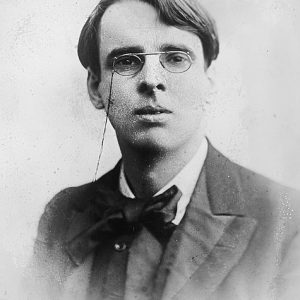 Latest posts by William Butler Yeats
(see all)