I SIT and look out upon all the sorrows of the world, and upon all oppression and shame;
I hear secret convulsive sobs from young men, at anguish with themselves, remorseful after
deeds
done;
I see, in low life, the mother misused by her children, dying, neglected, gaunt,
desperate;
I see the wife misused by her husband—I see the treacherous seducer of young women;
I mark the ranklings of jealousy and unrequited love, attempted to be hid—I see these
sights on
the earth;
I see the workings of battle, pestilence, tyranny—I see martyrs and prisoners;
I observe a famine at sea—I observe the sailors casting lots who shall be
kill'd, to
preserve the lives of the rest;
I observe the slights and degradations cast by arrogant persons upon laborers, the poor,
and
upon
negroes, and the like;
All these—All the meanness and agony without end, I sitting, look out upon,
See, hear, and am silent.
—————
The End
And that's the End of the Poem
© Poetry Monster, 2021.
Poetry Monster — the ultimate repository of world poetry.
Poetry Monster — the multilingual library of poetic works. Here you'll find original poems, poetry translations, ancient verses, ballads and even folk tales.
Poetry Monster (or even The Poetry Monster) — is also an international multilingual community of poets and poetry connoisseurs. Join us:
Some external links: The Bat's Poetry Cave. — Fledermaus's poetry site. Talking Writing Monster. — the irreverent and irrelevant chatter on subjects both serious and not quite. A free for all board. You can scribble anything on it without registration (but it doesn't let spammers in). You can even post your poems. Qwant.com. — a search engine from France. It's an alternative because there are a few alternatives, like Bing, Duckduckgo, and Ecosia. And there is Yandex, the ultimate language-oriented search engine for the Russophone world. Commercial Links: Russian Commerce – the foreign trade assistance agency Other links: Poems and poetry in Russian (if you are reading this in English, as you obviously are, then you'd have to switch the language, the language switch is on the menu. More on languages)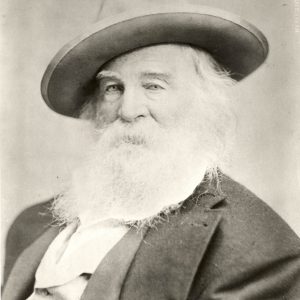 Latest posts by Walt Whitman
(see all)