not shine the same in the truth of
the soul. You have been interested
in your shadow. Look instead directly
at the sun. What can we know by just
watching the time-and-space shapes of
each other? Someone half awake in the night sees imaginary dangers; the
morning star rises; the horizon grows
defined; people become friends in a
moving caravan. Night birds may think
daybreak a kind of darkness, because
that's all they know. It's a fortunate
bird who's not intrigued with evening,
who flies in the sun we call Shams.
—————
The End
And that's the End of the Poem
© Poetry Monster, 2021.
Poetry Monster — the ultimate repository of world poetry.
Poetry Monster — the multilingual library of poetic works. Here you'll find original poems, poetry translations, ancient verses, ballads and even folk tales.
Poetry Monster (or even The Poetry Monster) — is also an international multilingual community of poets and poetry connoisseurs. Join us:
Some external links: The Bat's Poetry Cave. — Fledermaus's poetry site. Talking Writing Monster. — the irreverent and irrelevant chatter on subjects both serious and not quite. A free for all board. You can scribble anything on it without registration (but it doesn't let spammers in). You can even post your poems. Qwant.com. — a search engine from France. It's an alternative because there are a few alternatives, like Bing, Duckduckgo, and Ecosia. And there is Yandex, the ultimate language-oriented search engine for the Russophone world. Commercial Links: Russian Commerce – the foreign trade assistance agency Other links: Poems and poetry in Russian (if you are reading this in English, as you obviously are, then you'd have to switch the language, the language switch is on the menu. More on languages)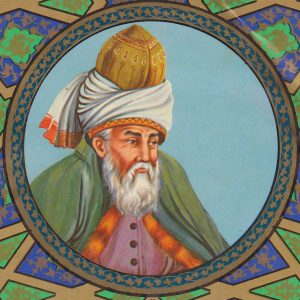 Latest posts by Rumi (Jalāl ad-Dīn Mohammad Rūmī) جلال‌الدین محمد رومی‎ Джалаладдин Руми
(see all)