WHO includes diversity, and is Nature,
Who is the amplitude of the earth, and the coarseness and sexuality of the earth, and the
great
charity of the earth, and the equilibrium also,
Who has not look'd forth from the windows, the eyes, for nothing, or whose brain held
audience with messengers for nothing;
Who contains believers and disbelievers—Who is the most majestic lover;
Who holds duly his or her triune proportion of realism, spiritualism, and of the
aesthetic, or
intellectual,
Who, having consider'd the Body, finds all its organs and parts good;
Who, out of the theory of the earth, and of his or her body, understands by subtle
analogies
all other theories,
The theory of a city, a poem, and of the large politics of These States;
Who believes not only in our globe, with its sun and moon, but in other globes, with their
suns
and moons;
Who, constructing the house of himself or herself, not for a day, but for all time, sees
races,
eras, dates, generations,
The past, the future, dwelling there, like space, inseparable together.
—————
The End
And that's the End of the Poem
© Poetry Monster, 2021.
Poetry Monster — the ultimate repository of world poetry.
Poetry Monster — the multilingual library of poetic works. Here you'll find original poems, poetry translations, ancient verses, ballads and even folk tales.
Poetry Monster (or even The Poetry Monster) — is also an international multilingual community of poets and poetry connoisseurs. Join us:
Some external links: The Bat's Poetry Cave. — Fledermaus's poetry site. Talking Writing Monster. — the irreverent and irrelevant chatter on subjects both serious and not quite. A free for all board. You can scribble anything on it without registration (but it doesn't let spammers in). You can even post your poems. Qwant.com. — a search engine from France. It's an alternative because there are a few alternatives, like Bing, Duckduckgo, and Ecosia. And there is Yandex, the ultimate language-oriented search engine for the Russophone world. Commercial Links: Russian Commerce – the foreign trade assistance agency Other links: Poems and poetry in Russian (if you are reading this in English, as you obviously are, then you'd have to switch the language, the language switch is on the menu. More on languages)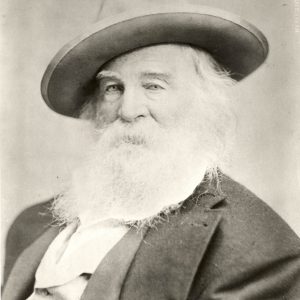 Latest posts by Walt Whitman
(see all)