1
WHERE the city's ceaseless crowd moves on, the live-long day,
Withdrawn, I join a group of children watching—I pause aside with them.
By the curb, toward the edge of the flagging,
A knife-grinder works at his wheel, sharpening a great knife;
Bending over, he carefully holds it to the stone—by foot and knee,
With measur'd tread, he turns rapidly—As he presses with light but firm hand,
Forth issue, then, in copious golden jets,
Sparkles from the wheel.
2
The scene, and all its belongings—how they seize and affect me!
The sad, sharp-chinn'd old man, with worn clothes, and broad shoulder-band of
leather;
Myself, effusing and fluid—a phantom curiously floating—now here absorb'd
and
arrested;
The group, (an unminded point, set in a vast surrounding;)
The attentive, quiet children—the loud, proud, restive base of the streets;
The low, hoarse purr of the whirling stone—the light-press'd blade,
Diffusing, dropping, sideways-darting, in tiny showers of gold,
Sparkles from the wheel.
—————
The End
And that's the End of the Poem
© Poetry Monster, 2021.
Poetry Monster — the ultimate repository of world poetry.
Poetry Monster — the multilingual library of poetic works. Here you'll find original poems, poetry translations, ancient verses, ballads and even folk tales.
Poetry Monster (or even The Poetry Monster) — is also an international multilingual community of poets and poetry connoisseurs. Join us:
Some external links: The Bat's Poetry Cave. — Fledermaus's poetry site. Talking Writing Monster. — the irreverent and irrelevant chatter on subjects both serious and not quite. A free for all board. You can scribble anything on it without registration (but it doesn't let spammers in). You can even post your poems. Qwant.com. — a search engine from France. It's an alternative because there are a few alternatives, like Bing, Duckduckgo, and Ecosia. And there is Yandex, the ultimate language-oriented search engine for the Russophone world. Commercial Links: Russian Commerce – the foreign trade assistance agency Other links: Poems and poetry in Russian (if you are reading this in English, as you obviously are, then you'd have to switch the language, the language switch is on the menu. More on languages)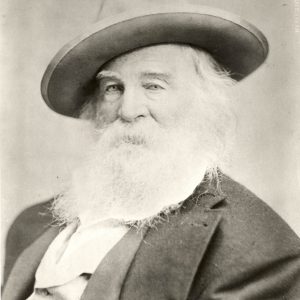 Latest posts by Walt Whitman
(see all)