OF persons arrived at high positions, ceremonies, wealth, scholarships, and the like;
To me, all that those persons have arrived at, sinks away from them, except as it results
to
their
Bodies and Souls,
So that often to me they appear gaunt and naked;
And often, to me, each one mocks the others, and mocks himself or herself,
And of each one, the core of life, namely happiness, is full of the rotten excrement of
maggots,
And often, to me, those men and women pass unwittingly the true realities of life, and go
toward
false realities,
And often, to me, they are alive after what custom has served them, but nothing more,
And often, to me, they are sad, hasty, unwaked sonnambules, walking the dusk.
—————
The End
And that's the End of the Poem
© Poetry Monster, 2021.
Poetry Monster — the ultimate repository of world poetry.
Poetry Monster — the multilingual library of poetic works. Here you'll find original poems, poetry translations, ancient verses, ballads and even folk tales.
Poetry Monster (or even The Poetry Monster) — is also an international multilingual community of poets and poetry connoisseurs. Join us:
Some external links: The Bat's Poetry Cave. — Fledermaus's poetry site. Talking Writing Monster. — the irreverent and irrelevant chatter on subjects both serious and not quite. A free for all board. You can scribble anything on it without registration (but it doesn't let spammers in). You can even post your poems. Qwant.com. — a search engine from France. It's an alternative because there are a few alternatives, like Bing, Duckduckgo, and Ecosia. And there is Yandex, the ultimate language-oriented search engine for the Russophone world. Commercial Links: Russian Commerce – the foreign trade assistance agency Other links: Poems and poetry in Russian (if you are reading this in English, as you obviously are, then you'd have to switch the language, the language switch is on the menu. More on languages)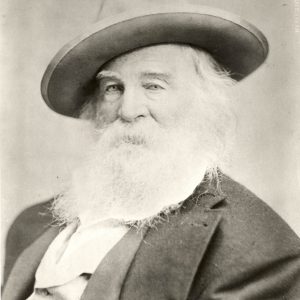 Latest posts by Walt Whitman
(see all)