These hearts were woven of human joys and cares,
Washed marvellously with sorrow, swift to mirth.
The years had given them kindness. Dawn was theirs,
And sunset, and the colours of the earth.
These had seen movement, and heard music; known
Slumber and waking; loved; gone proudly friended;
Felt the quick stir of wonder; sat alone;
Touched flowers and furs and cheeks. All this is ended.
There are waters blown by changing winds to laughter
And lit by the rich skies, all day. And after,
Frost, with a gesture, stays the waves that dance
And wandering loveliness. He leaves a white
Unbroken glory, a gathered radiance,
A width, a shining peace, under the night.
—————
The End
And that's the End of the Poem
© Poetry Monster, 2021.
Poetry Monster — the ultimate repository of world poetry.
Poetry Monster — the multilingual library of poetic works. Here you'll find original poems, poetry translations, ancient verses, ballads and even folk tales.
Poetry Monster (or even The Poetry Monster) — is also an international multilingual community of poets and poetry connoisseurs. Join us:
Some external links: The Bat's Poetry Cave. — Fledermaus's poetry site. Talking Writing Monster. — the irreverent and irrelevant chatter on subjects both serious and not quite. A free for all board. You can scribble anything on it without registration (but it doesn't let spammers in). You can even post your poems. Qwant.com. — a search engine from France. It's an alternative because there are a few alternatives, like Bing, Duckduckgo, and Ecosia. And there is Yandex, the ultimate language-oriented search engine for the Russophone world. Commercial Links: Russian Commerce – the foreign trade assistance agency Other links: Poems and poetry in Russian (if you are reading this in English, as you obviously are, then you'd have to switch the language, the language switch is on the menu. More on languages)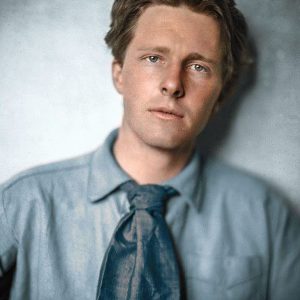 Latest posts by Rupert Brooke
(see all)