On the banks of the river Shipra
Far far away in that land of dreams
To seek the first love of my former life.
She had lodhra* powder on her face
A lotus she playfully held in her hand
She stuck buds of kunda in her ears
And kurubak flower in her hair
Her slim body she dressed in red
With a knot at her waist
Anklets gently jingled on her feet.
It was on a day in spring
To find my way I had to travel long
In that unknown land.
In the temple of Mahakal
The evening prayer bell rang
The crowded roads were now empty
The dusk was falling
And the rooftops were glowing
With the rays of setting sun.
My beloved's home
On a lonely narrow serpentine street
Was difficult to reach.
On the door was painted
A conchshell and a discus
On either side of its entrance
Grew two young mango trees
Like two beloved sons
On a white pillar at the gate
The statue of a lion stood.
Her pigeons had returned home
And on a golden bar
Her peacock had gone to sleep
With a lamp in her hand
My Malabika slowly came down.
She descended the stairs like a goddess
Holding an evening star in her hand.
The scent of flowers and her body
Fell on me like warm breaths
Her half-slipped dress
Revealed her left breast
Painted in chandan paste.
Seeing me my beloved
Put down the lamp on the stairs
And stood before me.
She held my hand
And silently asked with her anxious eyes,
'How are you, my friend?'
Looking at her I tried to reply
But no words came.
I had forgotten her language
Both of us tried hard
But failed to remember our names.
Only silent tears
Trickled down our eyes.
Sitting under the tree
We thought and thought
As a bird seeks its nest at the day's end
Her hands sought mine
Like a lotus bending on its stem
She slowly bent her head on my breast
And our warm eager breaths
Silently mingled.
In the darkness of night
Ujjaini was lost
At the gate
The lamp went out
In the temple
On the banks of Shipra
The prayers stopped.
—————
The End
And that's the End of the Poem
© Poetry Monster, 2021.
Poetry Monster — the ultimate repository of world poetry.
Poetry Monster — the multilingual library of poetic works. Here you'll find original poems, poetry translations, ancient verses, ballads and even folk tales.
Poetry Monster (or even The Poetry Monster) — is also an international multilingual community of poets and poetry connoisseurs. Join us:
Some external links: The Bat's Poetry Cave. — Fledermaus's poetry site. Talking Writing Monster. — the irreverent and irrelevant chatter on subjects both serious and not quite. A free for all board. You can scribble anything on it without registration (but it doesn't let spammers in). You can even post your poems. Qwant.com. — a search engine from France. It's an alternative because there are a few alternatives, like Bing, Duckduckgo, and Ecosia. And there is Yandex, the ultimate language-oriented search engine for the Russophone world. Commercial Links: Russian Commerce – the foreign trade assistance agency Other links: Poems and poetry in Russian (if you are reading this in English, as you obviously are, then you'd have to switch the language, the language switch is on the menu. More on languages)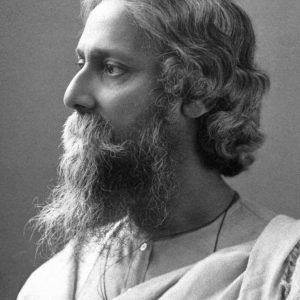 Latest posts by Rabindranath Tagore
(see all)