A Farewell to False Love
by Sir Walter Raleigh
Farewell, false love, the oracle of lies,
A mortal foe and enemy to rest,
An envious boy, from whom all cares arise,
A bastard vile, a beast with rage possessed,
A way of error, a temple full of treason,
In all effects contrary unto reason.
A poisoned serpent covered all with flowers,
Mother of sighs, and murderer of repose,
A sea of sorrows whence are drawn such showers
As moisture lend to every grief that grows;
A school of guile, a net of deep deceit,
A gilded hook that holds a poisoned bait.
A fortress foiled, which reason did defend,
A siren song, a fever of the mind,
A maze wherein affection finds no end,
A raging cloud that runs before the wind,
A substance like the shadow of the sun,
A goal of grief for which the wisest run.
A quenchless fire, a nurse of trembling fear,
A path that leads to peril and mishap,
A true retreat of sorrow and despair,
An idle boy that sleeps in pleasure's lap,
A deep mistrust of that which certain seems,
A hope of that which reason doubtful deems.
Sith then thy trains my younger years betrayed,
And for my faith ingratitude I find;
And sith repentance hath my wrongs bewrayed,
Whose course was ever contrary to kind:
False love, desire, and beauty frail, adieu.
Dead is the root whence all these fancies grew.
—————
The End
And that's the End of the Poem
© Poetry Monster, 2021.
Poetry Monster — the ultimate repository of world poetry.
Poetry Monster — the multilingual library of poetic works. Here you'll find original poems, poetry translations, ancient verses, ballads and even folk tales.
Poetry Monster (or even The Poetry Monster) — is also an international multilingual community of poets and poetry connoisseurs. Join us:
Some external links: The Bat's Poetry Cave. — Fledermaus's poetry site. Talking Writing Monster. — the irreverent and irrelevant chatter on subjects both serious and not quite. A free for all board. You can scribble anything on it without registration (but it doesn't let spammers in). You can even post your poems. Qwant.com. — a search engine from France. It's an alternative because there are a few alternatives, like Bing, Duckduckgo, and Ecosia. And there is Yandex, the ultimate language-oriented search engine for the Russophone world. Commercial Links: Russian Commerce – the foreign trade assistance agency Other links: Poems and poetry in Russian (if you are reading this in English, as you obviously are, then you'd have to switch the language, the language switch is on the menu. More on languages)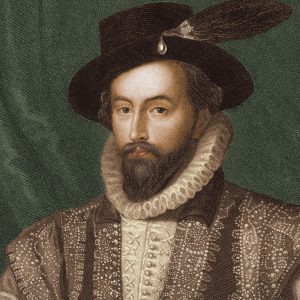 Latest posts by Walter Raleigh
(see all)