A poem by Alistar Crowley (1875-1947)
[Dedicated to Horace Sheridan-Bickers]
A vision of flushed faces, shining limbs,

The madness of the music that entrances

All life in its delirium of dances!

The white world glitters in the void, and swims

Through the infinite seas of transcendental trances.

Yea! all the hoarded seed of all my fancies

Bursts in a shower of suns! The wine-cup brims

And bubbles over; I drink deep hymns

Of sorceries, of spells, of necromancies;

And all my spirit shudders; dew bedims

My sight -these girls and their alluring glances!

Their eyes that burn like dawn's lascivious lances

Walking all earth to love -to love! Life skims

The cream of joy. If God could see what man sees,

(Intoxicating Nellies, Mauds and Nances!)

I see Him leave the sapphrine expanses,

The choir serene and the celestial air

To swoon into their sacramental hair!

A few random poems:
External links
Bat's Poetry Page – more poetry by Fledermaus
Talking Writing Monster's Page –
Batty Writing – the bat's idle chatter, thoughts, ideas and observations, all original, all fresh
Poems in English 
More external links (open in a new tab):
Doska or the Board – write anything
Search engines:
Yandex – the best search engine for searches in Russian (and the best overall image search engine, in any language, anywhere)
Qwant – the best search engine for searches in French, German as well as Romance and Germanic languages.
Ecosia – a search engine that supposedly… plants trees
Duckduckgo – the real alternative and a search engine that actually works. Without much censorship or partisan politics.
Yahoo– yes, it's still around, amazingly, miraculously, incredibly, but now it seems to be powered by Bing.
Parallel Translations of Poetry
The Poetry Repository – an online library of poems, poetry, verse and poetic works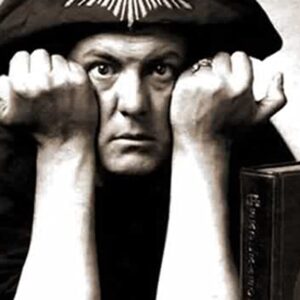 Latest posts by Aleister Crowley
(see all)