own world.
I know it has stars that talk to him, and a sky that stoops
down to his face to amuse him with its silly clouds and rainbows.
Those who make believe to be dumb, and look as if they never
could move, come creeping to his window with their stories and with
trays crowded with bright toys.
I wish I could travel by the road that crosses baby's mind,
and out beyond all bounds;
Where messengers run errands for no cause between the kingdoms
of kings of no history;
Where Reason makes kites of her laws and flies them, the Truth
sets Fact free from its fetters.
—————
The End
And that's the End of the Poem
© Poetry Monster, 2021.
Poetry Monster — the ultimate repository of world poetry.
Poetry Monster — the multilingual library of poetic works. Here you'll find original poems, poetry translations, ancient verses, ballads and even folk tales.
Poetry Monster (or even The Poetry Monster) — is also an international multilingual community of poets and poetry connoisseurs. Join us:
Some external links: The Bat's Poetry Cave. — Fledermaus's poetry site. Talking Writing Monster. — the irreverent and irrelevant chatter on subjects both serious and not quite. A free for all board. You can scribble anything on it without registration (but it doesn't let spammers in). You can even post your poems. Qwant.com. — a search engine from France. It's an alternative because there are a few alternatives, like Bing, Duckduckgo, and Ecosia. And there is Yandex, the ultimate language-oriented search engine for the Russophone world. Commercial Links: Russian Commerce – the foreign trade assistance agency Other links: Poems and poetry in Russian (if you are reading this in English, as you obviously are, then you'd have to switch the language, the language switch is on the menu. More on languages)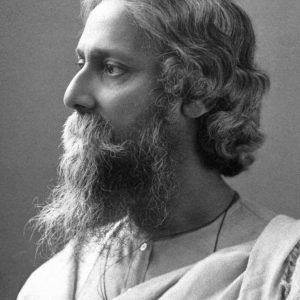 Latest posts by Rabindranath Tagore
(see all)