Because I failed, shall I asperse the End

With scorn or doubt, my failure to excuse;

'Gainst arduous Truth my feeble falseness use,

Like that worst foe, a vain splenetic friend?

Deem'st thou, self-amorous fool, the High will bend

If that thy utmost stature prove too small?

Though thou be dwarf, some other is more tall.

The End is fixed; have faith; the means will mend.

Failures but carve a pathway to success;

Our force is many, so our aim be one:

The foremost drop; on, those behind must press.

What boots my doing, so the deed be done?

Let my poor body lie beneath the breach:

I clomb and fell; who stand on me will reach.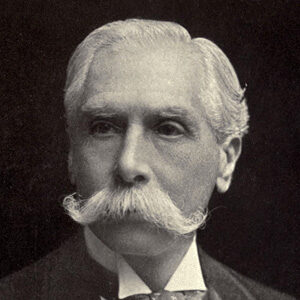 Latest posts by Alfred Austin
(see all)