Everybody is blaming me for you!
They are saying,
'In all his songs
Her picture he is painting
In her ears
He is singing only love songs
Because of his addiction
He is composing
Frivolous words into poesy
And all over the land at the top of his voice
He is raving and shouting.'
My darling
For you only me they are blaming.
My queen
With the blots of these scandals
I have smeared my forehead
Hoping
You will remove them smiling,
Who cares if they go on carping
If you protect me with your arms
And in your embrace go on sheltering.
Once I had a fancy to compose an epic
But by a sudden touch of your bangles
It burst into thousand songs
As a result of that accident
That epic is lying at my feet in smithereens.
Alas, those stories of wars and heroes
In as many as eight long cantos
Where have they gone!
Attacked by the chopper of your glances
All of them disappeared like dreams.
My doe-eyed darling,
I have kept an eye on my compensation
In the minds of men
I don't care to remain enthroned
If you condescend to give me
The key to your dear heart's bedroom.
After I am dead and gone
I don't want to be immortal
Only in your love
I would like to be eternal.
My doe-eyed darling
Ignoring my posthumous reputation
I have kept an eye on my compensation.
—————
The End
And that's the End of the Poem
© Poetry Monster, 2021.
Poetry Monster — the ultimate repository of world poetry.
Poetry Monster — the multilingual library of poetic works. Here you'll find original poems, poetry translations, ancient verses, ballads and even folk tales.
Poetry Monster (or even The Poetry Monster) — is also an international multilingual community of poets and poetry connoisseurs. Join us:
Some external links: The Bat's Poetry Cave. — Fledermaus's poetry site. Talking Writing Monster. — the irreverent and irrelevant chatter on subjects both serious and not quite. A free for all board. You can scribble anything on it without registration (but it doesn't let spammers in). You can even post your poems. Qwant.com. — a search engine from France. It's an alternative because there are a few alternatives, like Bing, Duckduckgo, and Ecosia. And there is Yandex, the ultimate language-oriented search engine for the Russophone world. Commercial Links: Russian Commerce – the foreign trade assistance agency Other links: Poems and poetry in Russian (if you are reading this in English, as you obviously are, then you'd have to switch the language, the language switch is on the menu. More on languages)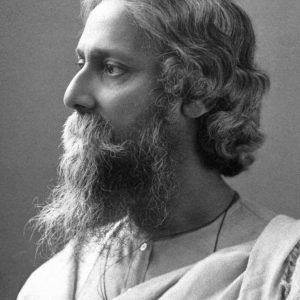 Latest posts by Rabindranath Tagore
(see all)