There was a damned successful Poet;
There was a Woman like the Sun.
And they were dead. They did not know it.
They did not know their time was done.
They did not know his hymns
Were silence; and her limbs,
That had served Love so well,
Dust, and a filthy smell.
And so one day, as ever of old,
Hands out, they hurried, knee to knee;
On fire to cling and kiss and hold
And, in the other's eyes, to see
Each his own tiny face,
And in that long embrace
Feel lip and breast grow warm
To breast and lip and arm.
So knee to knee they sped again,
And laugh to laugh they ran, I'm told,
Across the streets of Hell . . .
And then
They suddenly felt the wind blow cold,
And knew, so closely pressed,
Chill air on lip and breast,
And, with a sick surprise,
The emptiness of eyes.
—————
The End
And that's the End of the Poem
© Poetry Monster, 2021.
Poetry Monster — the ultimate repository of world poetry.
Poetry Monster — the multilingual library of poetic works. Here you'll find original poems, poetry translations, ancient verses, ballads and even folk tales.
Poetry Monster (or even The Poetry Monster) — is also an international multilingual community of poets and poetry connoisseurs. Join us:
Some external links: The Bat's Poetry Cave. — Fledermaus's poetry site. Talking Writing Monster. — the irreverent and irrelevant chatter on subjects both serious and not quite. A free for all board. You can scribble anything on it without registration (but it doesn't let spammers in). You can even post your poems. Qwant.com. — a search engine from France. It's an alternative because there are a few alternatives, like Bing, Duckduckgo, and Ecosia. And there is Yandex, the ultimate language-oriented search engine for the Russophone world. Commercial Links: Russian Commerce – the foreign trade assistance agency Other links: Poems and poetry in Russian (if you are reading this in English, as you obviously are, then you'd have to switch the language, the language switch is on the menu. More on languages)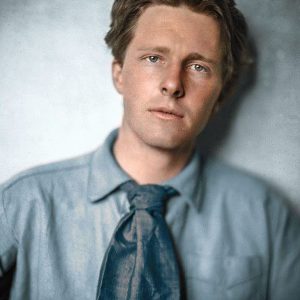 Latest posts by Rupert Brooke
(see all)