Blest as the immortal gods is he,
The youth who fondly sits by thee,
And hears and sees thee, all the while,
Softly speaks and sweetly smile.
'Twas this deprived my soul of rest,
And raised such tumults in my breast;
For, while I gazed, in transport tossed,
My breath was gone, my voice was lost;
My bosom glowed; the subtle flame
Ran quick through all my vital frame;
O'er my dim eyes a darkness hung;
My ears with hollow murmurs rung;
In dewy damps my limbs were chilled;
My blood with gentle horrors thrilled:
My feeble pulse forgot to play;
I fainted, sunk, and died away.
—————
The End
And that's the End of the Poem
© Poetry Monster, 2021.
Poetry Monster — the ultimate repository of world poetry.
Poetry Monster — the multilingual library of poetic works. Here you'll find original poems, poetry translations, ancient verses, ballads and even folk tales.
Poetry Monster (or even The Poetry Monster) — is also an international multilingual community of poets and poetry connoisseurs. Join us:
Some external links: The Bat's Poetry Cave. — Fledermaus's poetry site. Talking Writing Monster. — the irreverent and irrelevant chatter on subjects both serious and not quite. A free for all board. You can scribble anything on it without registration (but it doesn't let spammers in). You can even post your poems. Qwant.com. — a search engine from France. It's an alternative because there are a few alternatives, like Bing, Duckduckgo, and Ecosia. And there is Yandex, the ultimate language-oriented search engine for the Russophone world. Commercial Links: Russian Commerce – the foreign trade assistance agency Other links: Poems and poetry in Russian (if you are reading this in English, as you obviously are, then you'd have to switch the language, the language switch is on the menu. More on languages)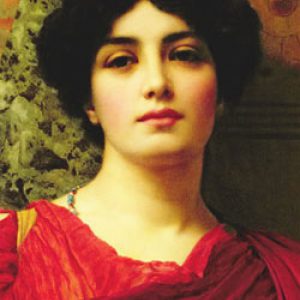 Latest posts by Sappho Σαπφώ
(see all)