The buzz-saw snarled and rattled in the yard
And made dust and dropped stove-length sticks of wood,
Sweet-scented stuff when the breeze drew across it.
And from there those that lifted eyes could count
Five mountain ranges one behind the other
Under the sunset far into Vermont.
And the saw snarled and rattled, snarled and rattled,
As it ran light, or had to bear a load.
And nothing happened: day was all but done.
Call it a day, I wish they might have said
To please the boy by giving him the half hour
That a boy counts so much when saved from work.
His sister stood beside them in her apron
To tell them 'Supper'. At the word, the saw,
As if to prove saws knew what supper meant,
Leaped out at the boy's hand, or seemed to leap–
He must have given the hand. However it was,
Neither refused the meeting. But the hand!
The boy's first outcry was a rueful laugh.
As he swung toward them holding up the hand
Half in appeal, but half as if to keep
The life from spilling. Then the boy saw all–
Since he was old enough to know, big boy
Doing a man's work, though a child at heart–
He saw all spoiled. 'Don't let him cut my hand off
The doctor, when he comes. Don't let him, sister!'
So. But the hand was gone already.
The doctor put him in the dark of ether.
He lay and puffed his lips out with his breath.
And then — the watcher at his pulse took fright.
No one believed. They listened at his heart.
Little — less — nothing! — and that ended it.
No more to build on there. And they, since they
Were not the one dead, turned to their affairs.
—————
The End
And that's the End of the Poem
© Poetry Monster, 2021.
Poetry Monster — the ultimate repository of world poetry.
Poetry Monster — the multilingual library of poetic works. Here you'll find original poems, poetry translations, ancient verses, ballads and even folk tales.
Poetry Monster (or even The Poetry Monster) — is also an international multilingual community of poets and poetry connoisseurs. Join us:
Some external links: The Bat's Poetry Cave. — Fledermaus's poetry site. Talking Writing Monster. — the irreverent and irrelevant chatter on subjects both serious and not quite. A free for all board. You can scribble anything on it without registration (but it doesn't let spammers in). You can even post your poems. Qwant.com. — a search engine from France. It's an alternative because there are a few alternatives, like Bing, Duckduckgo, and Ecosia. And there is Yandex, the ultimate language-oriented search engine for the Russophone world. Commercial Links: Russian Commerce – the foreign trade assistance agency Other links: Poems and poetry in Russian (if you are reading this in English, as you obviously are, then you'd have to switch the language, the language switch is on the menu. More on languages)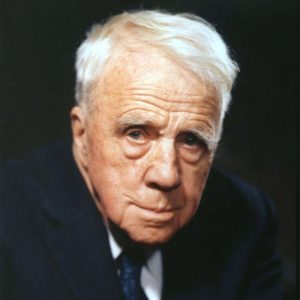 Latest posts by Robert Frost
(see all)