Take not the Gods to task, for they are wise

When they refuse no less than when they grant.

Thou canst but know, with all thy bursting sighs,

What is thy whim, but never what thy want.

Did they, to smite thine importunity,

Answer each swift unregulated prayer,

Oh, what accursèd trudger woulds thou be,

And what a world of fardels have to bear!

Check thy lament. The days will surely come,

Thou wilt regard each crossed or shattered hope,

As now thou dost poor Philip's broken drum,

Or little Rosie's tangled skipping-rope.

Confide in Time, who will, as years expire,

Indulge, or else annihilate, desire.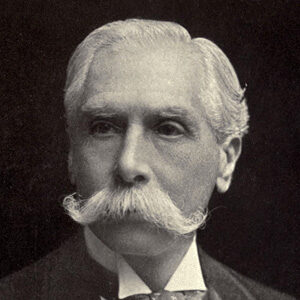 Latest posts by Alfred Austin
(see all)