have you forgotten the little chile, like the birds that have
nested in your branches and left you?
Do you not remember how he sat at the window and wondered at
the tangle of your roots and plunged underground?
The women would come to fill their jars in the pond, and your
huge black shadow would wriggle on the water like sleep struggling
to wake up.
Sunlight danced on the ripples like restless tiny shuttles
weaving golden tapestry.
Two ducks swam by the weedy margin above their shadows, and
the child would sit still and think.
He longed to be the wind and blow through your resting
branches, to be your shadow and lengthen with the day on the water,
to be a bird and perch on your topmost twig, and to float like
those ducks among the weeds and shadows.
—————
The End
And that's the End of the Poem
© Poetry Monster, 2021.
Poetry Monster — the ultimate repository of world poetry.
Poetry Monster — the multilingual library of poetic works. Here you'll find original poems, poetry translations, ancient verses, ballads and even folk tales.
Poetry Monster (or even The Poetry Monster) — is also an international multilingual community of poets and poetry connoisseurs. Join us:
Some external links: The Bat's Poetry Cave. — Fledermaus's poetry site. Talking Writing Monster. — the irreverent and irrelevant chatter on subjects both serious and not quite. A free for all board. You can scribble anything on it without registration (but it doesn't let spammers in). You can even post your poems. Qwant.com. — a search engine from France. It's an alternative because there are a few alternatives, like Bing, Duckduckgo, and Ecosia. And there is Yandex, the ultimate language-oriented search engine for the Russophone world. Commercial Links: Russian Commerce – the foreign trade assistance agency Other links: Poems and poetry in Russian (if you are reading this in English, as you obviously are, then you'd have to switch the language, the language switch is on the menu. More on languages)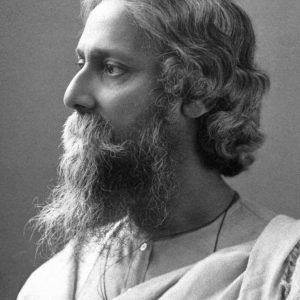 Latest posts by Rabindranath Tagore
(see all)