A poem by Aldous Huxley (1894 – 1963)

Fine as the dust of plumy fountains blowing

Across the lanterns of a revelling night,

The tiny leaves of April's earliest growing

Powder the trees–so vaporously light,

They seem to float, billows of emerald foam

Blown by the South on its bright airy tide,

Seeming less trees than things beatified,

Come from the world of thought which was their home.

For a while only. Rooted strong and fast,

Soon will they lift towards the summer sky

Their mountain-mass of clotted greenery.

Their immaterial season quickly past,

They grow opaque, and therefore needs must die,

Since every earth to earth returns at last.

A few random poems:
External links
Bat's Poetry Page – more poetry by Fledermaus
Talking Writing Monster's Page –
Batty Writing – the bat's idle chatter, thoughts, ideas and observations, all original, all fresh
Poems in English 
More external links (open in a new tab):
Doska or the Board – write anything
Search engines:
Yandex – the best search engine for searches in Russian (and the best overall image search engine, in any language, anywhere)
Qwant – the best search engine for searches in French, German as well as Romance and Germanic languages.
Ecosia – a search engine that supposedly… plants trees
Duckduckgo – the real alternative and a search engine that actually works. Without much censorship or partisan politics.
Yahoo– yes, it's still around, amazingly, miraculously, incredibly, but now it seems to be powered by Bing.
Parallel Translations of Poetry
The Poetry Repository – an online library of poems, poetry, verse and poetic works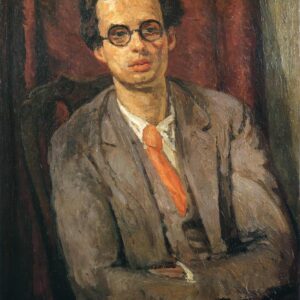 Latest posts by Aldous Huxley
(see all)