The Furies
by Weldon Kees
Not a third that walks beside me,
But five or six or more.
Whether at dusk or daybreak
Or at blinding noon, a retinue
Of shadows that no door
Excludes.–One like a kind of scrawl,
Hands scrawled trembling and blue,
A harelipped and hunchbacked dwarf
With a smile like a grapefruit rind,
Who jabbers the way I do
When the brain is empty and tired
And the guests no longer care:
A clown, who shudders and suddenly
Is a man with a mouth of cotton
Trapped in a dentist's chair.
Not a third that walks beside me,
But five or six or more:
One with his face gone rotten,
Most hideous of all,
Whose crutches shriek on the sidewalk
As a fingernail on a slate
Tears open some splintered door
Of childhood. Down the hall
We enter a thousand rooms
That pour the hours back,
That silhouette the walls
With shadows ripped from war,
Accusing and rigid, black
As the streets we are discolored by.
The crutches fall to the floor.
Not a third that walks beside me,
But five or six, or more
Than fingers or brain can bear–
A monster strung with guts,
A coward covered with hair,
Matted and down to his knees,
Murderers, liars, thieves,
Moving in darkened rows
Through daylight and evening air
Until the eyelids close,
Snapped like the blades of a knife,
And your dream of their death begins.
Possessors and possessed,
They keep the bedside wake
As a doctor or a wife
Might wait the darkness through
Until the pale daybreak–
Protectors of your life.
—————
The End
And that's the End of the Poem
© Poetry Monster, 2021.
Poetry Monster — the ultimate repository of world poetry.
Poetry Monster — the multilingual library of poetic works. Here you'll find original poems, poetry translations, ancient verses, ballads and even folk tales.
Poetry Monster (or even The Poetry Monster) — is also an international multilingual community of poets and poetry connoisseurs. Join us:
Some external links: The Bat's Poetry Cave. — Fledermaus's poetry site. Talking Writing Monster. — the irreverent and irrelevant chatter on subjects both serious and not quite. A free for all board. You can scribble anything on it without registration (but it doesn't let spammers in). You can even post your poems. Qwant.com. — a search engine from France. It's an alternative because there are a few alternatives, like Bing, Duckduckgo, and Ecosia. And there is Yandex, the ultimate language-oriented search engine for the Russophone world. Commercial Links: Russian Commerce – the foreign trade assistance agency Other links: Poems and poetry in Russian (if you are reading this in English, as you obviously are, then you'd have to switch the language, the language switch is on the menu. More on languages)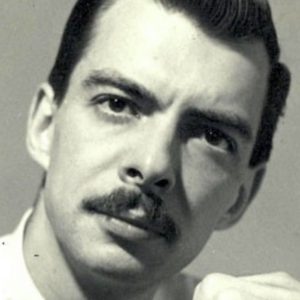 Latest posts by Weldon Kees
(see all)