tomorrow is already past…
Je ne t'ai pas trouvee tombe au meme amour
Ou tu dors allongee derivante en quels cieux
— Jean-Philippe Salabreuil
dark is the sleep. darker still the dream.
woodsmoke ghosts roam over remembrances
of shuttered childhood hills… James Wright
looms against the countryside banished to the
cold brooding fields of trembling earth-fallen
angels…
threadbare and wounded the night staggers on
its way. lost lips seek their lovers' apparitions.
i seek the shelter of your eternal embrace now
so far away….
nocturnal blue flowers. melting moon. blossoms
of wind. your enigmatic nearness penetrates my
gusting dreams… sleep lights the torches behind
imaginary doors… one lingering rose petal undulates
from beyond the lake of night….
an ancient mist surrounds the land of returning where
memory is lost… i remember only that i have looked
for you… frayed by the wind i sought the tapestry of
deliverance containing your warmth….
from this emptiness between fog and shadow i saw your
face but could not reach you… woven from the images
masking the mirror of my lonely fatigue your gaze soothed
the abyss of my slumber… do you wait to touch my sleep…
will you stay… close to me….
Copyright ©:  Steve Troyanovich
—————
The End
And that's the End of the Poem
© Poetry Monster, 2021.
Poetry Monster — the ultimate repository of world poetry.
Poetry Monster — the multilingual library of poetic works. Here you'll find original poems, poetry translations, ancient verses, ballads and even folk tales.
Poetry Monster (or even The Poetry Monster) — is also an international multilingual community of poets and poetry connoisseurs. Join us:
Some external links: The Bat's Poetry Cave. — Fledermaus's poetry site. Talking Writing Monster. — the irreverent and irrelevant chatter on subjects both serious and not quite. A free for all board. You can scribble anything on it without registration (but it doesn't let spammers in). You can even post your poems. Qwant.com. — a search engine from France. It's an alternative because there are a few alternatives, like Bing, Duckduckgo, and Ecosia. And there is Yandex, the ultimate language-oriented search engine for the Russophone world. Commercial Links: Russian Commerce – the foreign trade assistance agency Other links: Poems and poetry in Russian (if you are reading this in English, as you obviously are, then you'd have to switch the language, the language switch is on the menu. More on languages)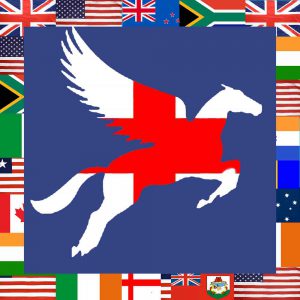 Latest posts by Poetry In English
(see all)