Seventeen and full of rage,
He fell in love with the careless gauge,
of lipsticks red and flawless age,
and monsters kept within the cage.
Wonder lust and broken down,
nothing world, can't stop me now.
bullets spent through hell spit fire,
souls to burn on sandy pyres.
New world turned and spat him out,
split in two and hovering 'round
the space that lies beneath the dust,
of fallen shells and tanks and rust.
seventeen and full of rage,
tossed to wolves in peaceful days.
Struggling just to find a fray,
to stay as one in better ways.
Hopeless place has hope still yet,
should he see more then useless vet,
that stares him down suspending time,
when steam fades from the mirror's sides.
Blue eyes that shine though nothing's left,
lungs that breathe with a heart that's deaf,
blockaded by the hurt inflicted,
by orders screamed but soul conflicted.
Thirty-three and mid-way though,
'til something better this life proves.
To hold once more then fabled toll,
of waning sunlight and withered soul.
Beautiful stranger hold fast to hope,
it's the only thing to help you cope.
the prospect that remains is this;
spent all his love on weapon's kiss.
So leave me not in this place you've made,
to hide from sun in despairing shade.
but rather hold me amidst the plight,
to leave the dusk and sleep the night.
Seventeen and full of rage,
And finally at the end of days.
Peaceful with the demons be,
and Angel born, of misery.
Copyright ©:  2012
—————
The End
And that's the End of the Poem
© Poetry Monster, 2021.
Poetry Monster — the ultimate repository of world poetry.
Poetry Monster — the multilingual library of poetic works. Here you'll find original poems, poetry translations, ancient verses, ballads and even folk tales.
Poetry Monster (or even The Poetry Monster) — is also an international multilingual community of poets and poetry connoisseurs. Join us:
Some external links: The Bat's Poetry Cave. — Fledermaus's poetry site. Talking Writing Monster. — the irreverent and irrelevant chatter on subjects both serious and not quite. A free for all board. You can scribble anything on it without registration (but it doesn't let spammers in). You can even post your poems. Qwant.com. — a search engine from France. It's an alternative because there are a few alternatives, like Bing, Duckduckgo, and Ecosia. And there is Yandex, the ultimate language-oriented search engine for the Russophone world. Commercial Links: Russian Commerce – the foreign trade assistance agency Other links: Poems and poetry in Russian (if you are reading this in English, as you obviously are, then you'd have to switch the language, the language switch is on the menu. More on languages)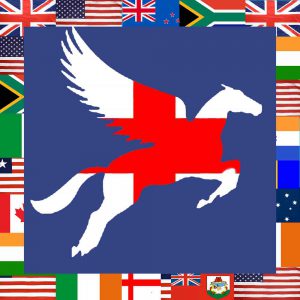 Latest posts by Poetry In English
(see all)