The dying gasps of night are blackest before the dawn,
The final surge of courage calls us to battle on.
Enemies approaching from the hillside to the west,
Trenches lined with casualties pulling at my chest.
Flares as bright as day blinding vision tones of white,
Bullets biting dirt rings too familiar sounds of spite.
When the hours turn to minutes and the minutes reach the past,
And the battles done but never won and men pray for the blasts.
When the final bullet spits its shell and looks upon the dead,
And the sun peaks over mountaintops and the pallid sands run red,
When the dust settles and smoke gives way to enemies' defeat,
My heart pumps blood but since that day has completely ceased to beat.
So many lives the field does claim, the line drawn in the sand.
But the battle lives on inside of us, the survivor's the real dead man.
Copyright ©:  2012
—————
The End
And that's the End of the Poem
© Poetry Monster, 2021.
Poetry Monster — the ultimate repository of world poetry.
Poetry Monster — the multilingual library of poetic works. Here you'll find original poems, poetry translations, ancient verses, ballads and even folk tales.
Poetry Monster (or even The Poetry Monster) — is also an international multilingual community of poets and poetry connoisseurs. Join us:
Some external links: The Bat's Poetry Cave. — Fledermaus's poetry site. Talking Writing Monster. — the irreverent and irrelevant chatter on subjects both serious and not quite. A free for all board. You can scribble anything on it without registration (but it doesn't let spammers in). You can even post your poems. Qwant.com. — a search engine from France. It's an alternative because there are a few alternatives, like Bing, Duckduckgo, and Ecosia. And there is Yandex, the ultimate language-oriented search engine for the Russophone world. Commercial Links: Russian Commerce – the foreign trade assistance agency Other links: Poems and poetry in Russian (if you are reading this in English, as you obviously are, then you'd have to switch the language, the language switch is on the menu. More on languages)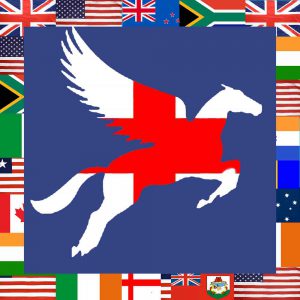 Latest posts by Poetry In English
(see all)