There's not an echo round me,
But I am glad should learn,
How pure a fire has found me,
The love with which I burn.
For none attends with pleasure
To what I would reveal;
They slight me out of measure,
And laugh at all I feel.
The rocks receive less proudly
The story of my flame;
When I approach, they loudly
Reverberate his name.
I speak to them of sadness,
And comforts at a stand;
They bid me look for gladness,
And better days at hand.
Far from all habitation,
I heard a happy sound;
Big with the consolation,
That I have often found.
I said, "My lot is sorrow,
My grief has no alloy;
The rocks replied–"Tomorrow,
Tomorrow brings thee joy."
These sweet and sacred tidings,
What bliss it is to hear!
For, spite of all my chidings,
My weakness and my fear,
No sooner I receive them,
Than I forget my pain,
And, happy to believe them,
I love as much again.
I fly to scenes romantic,
Where never men resort;
For in an age so frantic
Impiety is sport.
For riot and confusion
They barter things above;
Condemning, as delusion,
The joy of perfect love.
In this sequestered corner,
None hears what I express;
Delivered from the scorner,
What peace do I possess!
Beneath the boughs reclining,
Or roving o'er the wild,
I live as undesigning
And harmless as a child.
No troubles here surprise me,
I innocently play,
While Providence supplies me,
And guards me all the day:
My dear and kind defender
Preserves me safely here,
From men of pomp and splendour,
Who fill a child with fear.
—————
The End
And that's the End of the Poem
© Poetry Monster, 2021.
Poetry Monster — the ultimate repository of world poetry.
Poetry Monster — the multilingual library of poetic works. Here you'll find original poems, poetry translations, ancient verses, ballads and even folk tales.
Poetry Monster (or even The Poetry Monster) — is also an international multilingual community of poets and poetry connoisseurs. Join us:
Some external links: The Bat's Poetry Cave. — Fledermaus's poetry site. Talking Writing Monster. — the irreverent and irrelevant chatter on subjects both serious and not quite. A free for all board. You can scribble anything on it without registration (but it doesn't let spammers in). You can even post your poems. Qwant.com. — a search engine from France. It's an alternative because there are a few alternatives, like Bing, Duckduckgo, and Ecosia. And there is Yandex, the ultimate language-oriented search engine for the Russophone world. Commercial Links: Russian Commerce – the foreign trade assistance agency Other links: Poems and poetry in Russian (if you are reading this in English, as you obviously are, then you'd have to switch the language, the language switch is on the menu. More on languages)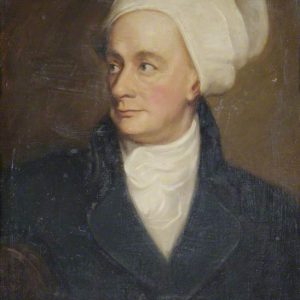 Latest posts by William Cowper
(see all)