A Christmas Carol, Sung to the King in the Presence at White-Hall
by Robert Herrick
Chorus.
What sweeter music can we bring,
Than a Carol, for to sing
The Birth of this our heavenly King?
Awake the Voice! Awake the String!
Heart, Ear, and Eye, and every thing
Awake! the while the active Finger
Runs division with the Singer.
From the Flourish they came to the Song.
Voice 1:
Dark and dull night, fly hence away,
And give the honor to this Day,
That sees December turn'd to May.
Voice 2:
If we may ask the reason, say:
The why, and wherefore all things here
Seem like the Spring-time fo the year?
Voice 3:
Why does the chilling Winter's morn
Smile, like a field beset with corn?
Or smell, like to a mead new-shorn,
Thus, on the sudden?
Voice 4:
Come and see
The cause, why things thus fragrant be:
'Tis He is born, whose quick'ning Birth
Gives life and luster, public mirth,
To Heaven and the under-Earth.
Chorus:
We see Him come, and know Him ours,
Who, with His Sun-shine, and His Showers,
Turns all the patient ground to flowers.
Voice 1:
The Darling of the World is come,
And fit it is, we find a room
To welcome Him.
Voice 2:
The nobler part
Of all the house here, is the Heart,
Chorus:
Which we will give Him; and bequeath
This Holly and this Ivy Wreath,
To do Him honor; who's our King,
And Lord of all this Revelling.
—————
The End
And that's the End of the Poem
© Poetry Monster, 2021.
Poetry Monster — the ultimate repository of world poetry.
Poetry Monster — the multilingual library of poetic works. Here you'll find original poems, poetry translations, ancient verses, ballads and even folk tales.
Poetry Monster (or even The Poetry Monster) — is also an international multilingual community of poets and poetry connoisseurs. Join us:
Some external links: The Bat's Poetry Cave. — Fledermaus's poetry site. Talking Writing Monster. — the irreverent and irrelevant chatter on subjects both serious and not quite. A free for all board. You can scribble anything on it without registration (but it doesn't let spammers in). You can even post your poems. Qwant.com. — a search engine from France. It's an alternative because there are a few alternatives, like Bing, Duckduckgo, and Ecosia. And there is Yandex, the ultimate language-oriented search engine for the Russophone world. Commercial Links: Russian Commerce – the foreign trade assistance agency Other links: Poems and poetry in Russian (if you are reading this in English, as you obviously are, then you'd have to switch the language, the language switch is on the menu. More on languages)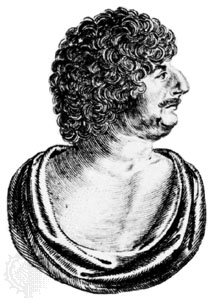 Latest posts by Robert Herrick
(see all)