A Dialogue Betwixt Himself and Mistress Eliza Wheeler, under the Name of Amarillis
by Robert Herrick
My dearest Love, since thou wilt go,
And leave me here behind thee;
For love or pity, let me know
The place where I may find thee.
AMARIL. In country meadows, pearl'd with dew,
And set about with lilies;
There, filling maunds with cowslips, you
May find your Amarillis.
HER. What have the meads to do with thee,
Or with thy youthful hours?
Live thou at court, where thou mayst be
The queen of men, not flowers.
Let country wenches make 'em fine
With posies, since 'tis fitter
For thee with richest gems to shine,
And like the stars to glitter.
AMARIL. You set too-high a rate upon
A shepherdess so homely.
HER. Believe it, dearest, there's not one
I' th' court that's half so comely.
I prithee stay. AMARIL. I must away;
Let's kiss first, then we'll sever;
AMBO And though we bid adieu to day,
We shall not part for ever.
—————
The End
And that's the End of the Poem
© Poetry Monster, 2021.
Poetry Monster — the ultimate repository of world poetry.
Poetry Monster — the multilingual library of poetic works. Here you'll find original poems, poetry translations, ancient verses, ballads and even folk tales.
Poetry Monster (or even The Poetry Monster) — is also an international multilingual community of poets and poetry connoisseurs. Join us:
Some external links: The Bat's Poetry Cave. — Fledermaus's poetry site. Talking Writing Monster. — the irreverent and irrelevant chatter on subjects both serious and not quite. A free for all board. You can scribble anything on it without registration (but it doesn't let spammers in). You can even post your poems. Qwant.com. — a search engine from France. It's an alternative because there are a few alternatives, like Bing, Duckduckgo, and Ecosia. And there is Yandex, the ultimate language-oriented search engine for the Russophone world. Commercial Links: Russian Commerce – the foreign trade assistance agency Other links: Poems and poetry in Russian (if you are reading this in English, as you obviously are, then you'd have to switch the language, the language switch is on the menu. More on languages)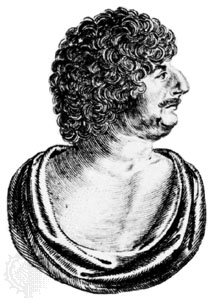 Latest posts by Robert Herrick
(see all)