'Twas my purpose, on a day,
To embark, and sail away.
As I climbed the vessel's side,
Love was sporting in the tide;
"Come," he said, "ascend-make haste,
Launch into the boundless waste."
Many mariners were there,
Having each his separate care;
They that rowed us held their eyes
Fixed upon the starry skies;
Others steered, or turned the sails,
To receive the shifting gales.
Love, with power divine supplied,
Suddenly my courage tried;
In a moment it was night,
Ship and skies were out of sight;
On the briny wave I lay,
Floating rushes all my stay.
Did I with resentment burn
At this unexpected turn?
Did I wish myself on shore,
Never to forsake it more?
No–"My soul," I cried, "be still;
If I must be lost, I will."
Next he hastened to convey
Both my frail supports away;
Seized my rushes; bade the waves
Yawn into a thousand graves:
Down I went, and sunk as lead,
Ocean closing o'er my head.
Still, however, life was safe;
And I saw him turn and laugh:
"Friend," he cried, "adieu! lie low,
While the wintry storms shall blow;
When the spring has calmed the main,
You shall rise and float again."
Soon I saw him, with dismay,
Spread his plumes, and soar away;
Now I mark his rapid flight;
Now he leaves my aching sight;
He is gone whom I adore,
'Tis in vain to seek him more.
How I trembled then and feared,
When my love had disappeared!
"Wilt thou leave me thus," I cried,
"Whelmed beneath the rolling tide?"
Vain attempt to reach his ear!
Love was gone, and would not hear.
Ah! return, and love me still;
See me subject to thy will;
Frown with wrath, or smile with grace,
Only let me see thy face!
Evil I have none to fear,
All is good, if thou art near.
Yet he leaves me–cruel fate!
Leaves me in my lost estate–
Have I sinned? Oh, say wherein;
Tell me, and forgive my sin!
King, and Lord, whom I adore,
Shall I see thy face no more?
Be not angry; I resign,
Henceforth, all my will to thine:
I consent that thou depart,
Though thine absence breaks my heart;
Go then, and for ever too:
All is right that thou wilt do.
This was just what Love intended;
He was now no more offended;
Soon as I became a child,
Love returned to me and smiled:
Never strife shall more betide
'Twixt the bridegroom and his bride.
—————
The End
And that's the End of the Poem
© Poetry Monster, 2021.
Poetry Monster — the ultimate repository of world poetry.
Poetry Monster — the multilingual library of poetic works. Here you'll find original poems, poetry translations, ancient verses, ballads and even folk tales.
Poetry Monster (or even The Poetry Monster) — is also an international multilingual community of poets and poetry connoisseurs. Join us:
Some external links: The Bat's Poetry Cave. — Fledermaus's poetry site. Talking Writing Monster. — the irreverent and irrelevant chatter on subjects both serious and not quite. A free for all board. You can scribble anything on it without registration (but it doesn't let spammers in). You can even post your poems. Qwant.com. — a search engine from France. It's an alternative because there are a few alternatives, like Bing, Duckduckgo, and Ecosia. And there is Yandex, the ultimate language-oriented search engine for the Russophone world. Commercial Links: Russian Commerce – the foreign trade assistance agency Other links: Poems and poetry in Russian (if you are reading this in English, as you obviously are, then you'd have to switch the language, the language switch is on the menu. More on languages)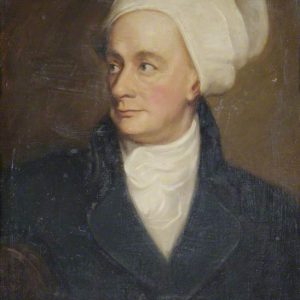 Latest posts by William Cowper
(see all)