A Grey Day
by William Vaughn Moody
Grey drizzling mists the moorlands drape,
Rain whitens the dead sea,
From headland dim to sullen cape
Grey sails creep wearily.
I know not how that merchantman
Has found the heart; but 'tis her plan
Seaward her endless course to shape.
Unreal as insects that appall
A drunkard's peevish brain,
O'er the grey deep the dories crawl,
Four-legged, with rowers twain:
Midgets and minims of the earth,
Across old ocean's vasty girth
Toiling–heroic, comical!
I wonder how that merchant's crew
Have ever found the will!
I wonder what the fishers do
To keep them toiling still!
I wonder how the heart of man
Has patience to live out its span,
Or wait until its dreams come true.
—————
The End
And that's the End of the Poem
© Poetry Monster, 2021.
Poetry Monster — the ultimate repository of world poetry.
Poetry Monster — the multilingual library of poetic works. Here you'll find original poems, poetry translations, ancient verses, ballads and even folk tales.
Poetry Monster (or even The Poetry Monster) — is also an international multilingual community of poets and poetry connoisseurs. Join us:
Some external links: The Bat's Poetry Cave. — Fledermaus's poetry site. Talking Writing Monster. — the irreverent and irrelevant chatter on subjects both serious and not quite. A free for all board. You can scribble anything on it without registration (but it doesn't let spammers in). You can even post your poems. Qwant.com. — a search engine from France. It's an alternative because there are a few alternatives, like Bing, Duckduckgo, and Ecosia. And there is Yandex, the ultimate language-oriented search engine for the Russophone world. Commercial Links: Russian Commerce – the foreign trade assistance agency Other links: Poems and poetry in Russian (if you are reading this in English, as you obviously are, then you'd have to switch the language, the language switch is on the menu. More on languages)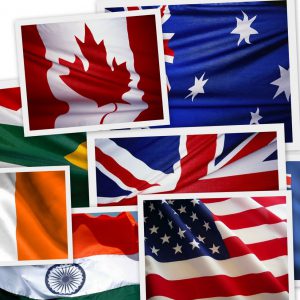 Latest posts by Anglo File
(see all)