Deeply Morbid
by Stevie Smith
Deeply morbid deeply morbid was the girl who typed the letters
Always out of office hours running with her social betters
But when daylight and the darkness of the office closed about her
Not for this ah not for this her office colleagues came to doubt her
It was that look within her eye
Why did it always seem to say goodbye?
Joan her name was and at lunchtime
Solitary solitary
She would go and watch the pictures In the National Gallery
All alone all alone
This time with no friend beside her
She would go and watch the pictures
All alone.
Will she leave her office colleagues
Will she leave her evening pleasures
Toil within a friendly bureau
Running later in her leisure?
All alone all alone
Before the pictures she seemed turned to stone.
Close upon the Turner pictures
Closer than a thought may go
Hangs her eye and all the colours
Leap into a special glow
All for her, all alone
All for her, all for Joan.
First the canvas where the ocean
Like a mighty animal
With a wicked motion
Leaps for sailors' funeral
Holds her painting. Oh the creature
Oh the wicked virile thing
With its skin of fleck and shadow
Stretching tightening over him.
Wild yet caputured wild yet caputured
By the painter, Joan is quite enraptured.
Now she edges from the canvas
To another loved more dearly
Where the awful light of purest
Sunshine falls across the spray,
There the burning coasts of fancy
Open to her pleasure lay.
All alone all alone
Come away come away
All alone.
Lady Mary, Lady Kitty
The Honourable Featherstonehaugh
Polly Tommy from the office
Which of these shall hold her now?
Come away come away
All alone.
The spray reached out and sucked her in
It was hardly a noticed thing
That Joan was there and is not now
(Oh go and tell young Featherstonehaugh)
Gone away, gone away
All alone.
She stood up straight
The sun fell down
There was no more of London Town
She went upon the painted shore
And there she walks for ever more
Happy quite
Beaming bright
In a happy happy light
All alone.
They say she was a morbid girl, no doubt of it
And what befell her clearly grew out of it
But I say she's a lucky one
To walk for ever in that sun
And as I bless sweet Turner's name
I wish that I could do the same.
—————
The End
And that's the End of the Poem
© Poetry Monster, 2021.
Poetry Monster — the ultimate repository of world poetry.
Poetry Monster — the multilingual library of poetic works. Here you'll find original poems, poetry translations, ancient verses, ballads and even folk tales.
Poetry Monster (or even The Poetry Monster) — is also an international multilingual community of poets and poetry connoisseurs. Join us:
Some external links: The Bat's Poetry Cave. — Fledermaus's poetry site. Talking Writing Monster. — the irreverent and irrelevant chatter on subjects both serious and not quite. A free for all board. You can scribble anything on it without registration (but it doesn't let spammers in). You can even post your poems. Qwant.com. — a search engine from France. It's an alternative because there are a few alternatives, like Bing, Duckduckgo, and Ecosia. And there is Yandex, the ultimate language-oriented search engine for the Russophone world. Commercial Links: Russian Commerce – the foreign trade assistance agency Other links: Poems and poetry in Russian (if you are reading this in English, as you obviously are, then you'd have to switch the language, the language switch is on the menu. More on languages)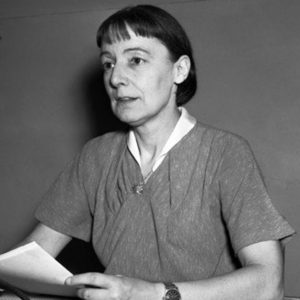 Latest posts by Stevie (Florence Margaret) Smith
(see all)