A new day is born.
the sky opens, the birds chirp
and the sun plays hide and seek.
I wake with nature's beauty,
with peace and the serene pines
with more dreams and a prayer.
I've been moving, I feel like a vagabond
but it feels like an answered prayer.
The flowers bloom and the wind blows,
I pass a busy street in a new town
full of yellow taxis (would be nice if my graduation friends were here)
but I'd surely keep another day for an evening ride
through twilight, for us to sing and relive a golden past.
I see shops, so full of things and too little time
Still, you come to mind, my Best Friend for all times
Far away, I see a beautiful cottage amidst the green lawns
wide open spaces, free and wild-
I know for sure, my other friend would love this place.
And somehow a little "mumfli break" took me to yesterday
Few floors up in Delhi where a memorable Christmas story rests
Wine, burning charcoal and it was all warm again.
I look for shoes, none so pretty, so I decided I'd wait for your promise.
Down the road, there's another charming place
I see a lotus lake, couple of boats on still waters,
and surrounding flowers, abloom.
Such beauty is any poet's prized possession.
And for such friends, I pause to think
just because I like to remember….
and when the journey starts again,
with countless trucks fleeting the highway
I think it would be nice to listen to your jokes
just to kill the traffic blues,
because it always feels better with a friend.
Copyright ©:  Vishü Rita Krocha
—————
The End
And that's the End of the Poem
© Poetry Monster, 2021.
Poetry Monster — the ultimate repository of world poetry.
Poetry Monster — the multilingual library of poetic works. Here you'll find original poems, poetry translations, ancient verses, ballads and even folk tales.
Poetry Monster (or even The Poetry Monster) — is also an international multilingual community of poets and poetry connoisseurs. Join us:
Some external links: The Bat's Poetry Cave. — Fledermaus's poetry site. Talking Writing Monster. — the irreverent and irrelevant chatter on subjects both serious and not quite. A free for all board. You can scribble anything on it without registration (but it doesn't let spammers in). You can even post your poems. Qwant.com. — a search engine from France. It's an alternative because there are a few alternatives, like Bing, Duckduckgo, and Ecosia. And there is Yandex, the ultimate language-oriented search engine for the Russophone world. Commercial Links: Russian Commerce – the foreign trade assistance agency Other links: Poems and poetry in Russian (if you are reading this in English, as you obviously are, then you'd have to switch the language, the language switch is on the menu. More on languages)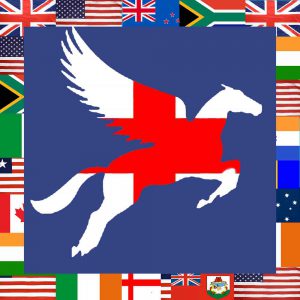 Latest posts by Poetry In English
(see all)