Hope, like the short-lived ray that gleams awhile
Through wintry skies, upon the frozen waste,
Cheers e'en the face of misery to a smile;
But soon the momentary pleasure's past.
How oft, my Delia, since our last farewell,
(Years that have rolled since that distressful hour),
Grieved I have said, when most our hopes prevail,
Our promised happiness is least secure.
Oft I have thought the scene of troubles closed,
And hoped once more to gaze upon your charms;
As oft some dire mischance has interposed,
And snatched the expected blessing from my arms.
The seaman thus, his shattered vessel lost,
Still vainly strives to shun the threatening death;
And while he thinks to gain the friendly coast,
And drops his feet, and feels the sands beneath,
Borne by the wave steep-sloping from the shore,
Back to the inclement deep, again he beats
The surge aside, and seems to treat secure;
And now the refluent wave his baffled toil defeats.
Had you, my love, forbade me to pursue
My fond attempt, disdainfully retired,
And with proud scorn compelled me to subdue
The ill-fated passion by yourself inspired;
Then haply to some distant spot removed,
Hopeless to gain, unwilling to molest
With fond entreaties whom I dearly loved,
Despair or absense had redeemed my rest.
But now, sole partner in my Delia's heart,
Yet doomed far off in exile to complain,
Eternal absence cannot ease my smart,
And hope subsists but to prolong my pain.
Oh, then, kind Heaven, be this my latest breath!
Here end my life, or make it worth my care;
Absence from whom we love is worse than death,
And frustrate hope severer than dismay.
—————
The End
And that's the End of the Poem
© Poetry Monster, 2021.
Poetry Monster — the ultimate repository of world poetry.
Poetry Monster — the multilingual library of poetic works. Here you'll find original poems, poetry translations, ancient verses, ballads and even folk tales.
Poetry Monster (or even The Poetry Monster) — is also an international multilingual community of poets and poetry connoisseurs. Join us:
Some external links: The Bat's Poetry Cave. — Fledermaus's poetry site. Talking Writing Monster. — the irreverent and irrelevant chatter on subjects both serious and not quite. A free for all board. You can scribble anything on it without registration (but it doesn't let spammers in). You can even post your poems. Qwant.com. — a search engine from France. It's an alternative because there are a few alternatives, like Bing, Duckduckgo, and Ecosia. And there is Yandex, the ultimate language-oriented search engine for the Russophone world. Commercial Links: Russian Commerce – the foreign trade assistance agency Other links: Poems and poetry in Russian (if you are reading this in English, as you obviously are, then you'd have to switch the language, the language switch is on the menu. More on languages)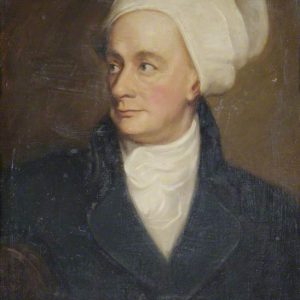 Latest posts by William Cowper
(see all)