Let the weary world go round!

What care I?

Life's a surfeiting of sound:

I would die.

It would be so sweet to lie

Under waving grasses,

Where a maiden's footstep sly,

Tremulous for a lover nigh,

Sometimes passes.

Why, why remain?

Graves are the sovereign simples

Against life's pain;

Graves are the sheltering wimples

Against life's rain;

Graves are a mother's dimples

When we complain.

O Death! beautiful Death!

Why do they thee disfigure?

To me thy touch, thy breath,

Hath nor alarm nor rigour.

Thee do I long await;

I think thee very late;

I pine much to be going.

Others have gone before;

I hunger more and more

To know what they are knowing.

Heart, heart! be thou content!

Accept thy banishment;

Like other sorrows, life will end for thee.

Yet for a little while

Bear with this harsh exìle,

And Death will soften and will send for thee.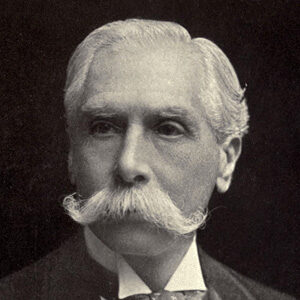 Latest posts by Alfred Austin
(see all)