Moonlight
by Vita Sackville-West
What time the meanest brick and stone
Take on a beauty not their own,
And past the flaw of builded wood
Shines the intention whole and good,
And all the little homes of man
Rise to a dimmer, nobler span;
When colour's absence gives escape
To the deeper spirit of the shape,
— Then earth's great architecture swells
Among her mountains and her fells
Under the moon to amplitude
Massive and primitive and rude:
— Then do the clouds like silver flags
Stream out above the tattered crags,
And black and silver all the coast
Marshalls its hunched and rocky host,
And headlands striding sombrely
Buttress the land against the sea,
— The darkened land, the brightening wave —
And moonlight slants through Merlin's cave.
—————
The End
And that's the End of the Poem
© Poetry Monster, 2021.
Poetry Monster — the ultimate repository of world poetry.
Poetry Monster — the multilingual library of poetic works. Here you'll find original poems, poetry translations, ancient verses, ballads and even folk tales.
Poetry Monster (or even The Poetry Monster) — is also an international multilingual community of poets and poetry connoisseurs. Join us:
Some external links: The Bat's Poetry Cave. — Fledermaus's poetry site. Talking Writing Monster. — the irreverent and irrelevant chatter on subjects both serious and not quite. A free for all board. You can scribble anything on it without registration (but it doesn't let spammers in). You can even post your poems. Qwant.com. — a search engine from France. It's an alternative because there are a few alternatives, like Bing, Duckduckgo, and Ecosia. And there is Yandex, the ultimate language-oriented search engine for the Russophone world. Commercial Links: Russian Commerce – the foreign trade assistance agency Other links: Poems and poetry in Russian (if you are reading this in English, as you obviously are, then you'd have to switch the language, the language switch is on the menu. More on languages)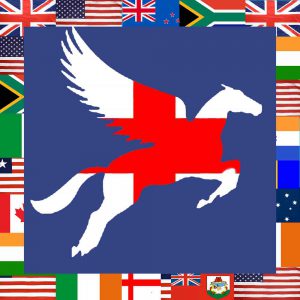 Latest posts by Poetry In English
(see all)