Mother's Day, 1993
by Todd H. C. Fischer
A knock at the door
and I'm pulled from bed,
my brother calmly saying,
"You better come upstairs."
Voices are raised in the bedroom;
mom is pulling on a shirt,
"Talk to him!" she yells.
On the bed lies my father,
covers rumpled,
a wet spot on the front of his underwear.
I don't think his chest is moving.
And I talk
but I know it's too late already
and I'm talking to a corpse.
Men burst in and usher us out.
My mom's best friend pulls us into a car
and we follow the roaring ambulance
to the squat white hospital
roosting on the lakeshore.
A green nurse takes us into a room
and we wait.
Finally, a doctor enters.
"Nothing we could do,"
he walks out.
My mother cries,
my brother stares at the wall,
and I throw a chair across the room.
Later, I wander the grounds,
followed by a cousin set to watch me.
I recognize my mother's sister's van
and she runs through the geese,
grasps my arms.
"How is he?"
In a small room
we viewed the body,
covered by a white shroud.
Only his arm protruding
and its this grey thing
seeming too frail to be the arm
that itched to throw me a baseball,
that shook me when I hurt my mother.
Shrunken, with yellow nails—
this is not him.
And I leave
Now, his picture hangs on the wall,
put there by my wife,
a woman he never met.
I need that picture because
I'm losing him again.
Copyright ©:  1998
—————
The End
And that's the End of the Poem
© Poetry Monster, 2021.
Poetry Monster — the ultimate repository of world poetry.
Poetry Monster — the multilingual library of poetic works. Here you'll find original poems, poetry translations, ancient verses, ballads and even folk tales.
Poetry Monster (or even The Poetry Monster) — is also an international multilingual community of poets and poetry connoisseurs. Join us:
Some external links: The Bat's Poetry Cave. — Fledermaus's poetry site. Talking Writing Monster. — the irreverent and irrelevant chatter on subjects both serious and not quite. A free for all board. You can scribble anything on it without registration (but it doesn't let spammers in). You can even post your poems. Qwant.com. — a search engine from France. It's an alternative because there are a few alternatives, like Bing, Duckduckgo, and Ecosia. And there is Yandex, the ultimate language-oriented search engine for the Russophone world. Commercial Links: Russian Commerce – the foreign trade assistance agency Other links: Poems and poetry in Russian (if you are reading this in English, as you obviously are, then you'd have to switch the language, the language switch is on the menu. More on languages)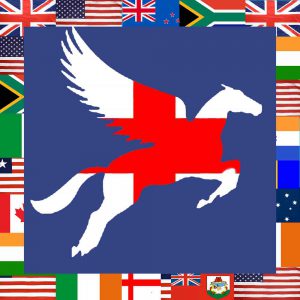 Latest posts by Poetry In English
(see all)