A poem by Alexander Pushkin – Pouchkine, Pooshkin (1799-1837), in English translation
When the loud day for men who sow and reap

Grows still, and on the silence of the town

The unsubstantial veils of night and sleep,

The meed of the day's labour, settle down,

Then for me in the stillness of the night

The wasting, watchful hours drag on their course,

And in the idle darkness comes the bite

Of all the burning serpents of remorse;

Dreams seethe; and fretful infelicities

Are swarming in my over-burdened soul,

And Memory before my wakeful eyes

With noiseless hand unwinds her lengthy scroll.

Then, as with loathing I peruse the years,

I tremble, and I curse my natal day,

Wail bitterly, and bitterly shed tears,

But cannot wash the woeful script away.

A few random poems:
External links
Bat's Poetry Page – more poetry by Fledermaus
Talking Writing Monster's Page –
Batty Writing – the bat's idle chatter, thoughts, ideas and observations, all original, all fresh
Poems in English 
More external links (open in a new tab):
Doska or the Board – write anything
Search engines:
Yandex – the best search engine for searches in Russian (and the best overall image search engine, in any language, anywhere)
Qwant – the best search engine for searches in French, German as well as Romance and Germanic languages.
Ecosia – a search engine that supposedly… plants trees
Duckduckgo – the real alternative and a search engine that actually works. Without much censorship or partisan politics.
Yahoo– yes, it's still around, amazingly, miraculously, incredibly, but now it seems to be powered by Bing.
Parallel Translations of Poetry
The Poetry Repository – an online library of poems, poetry, verse and poetic works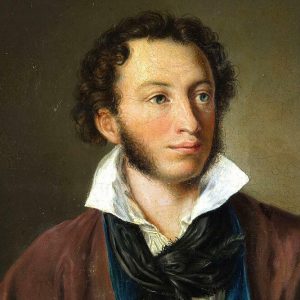 Latest posts by Александр Пушкин
(see all)