THE LAZY mist hangs from the brow of the hill,
Concealing the course of the dark-winding rill;
How languid the scenes, late so sprightly, appear!
As Autumn to Winter resigns the pale year.
The forests are leafless, the meadows are brown,
And all the gay foppery of summer is flown:
Apart let me wander, apart let me muse,
How quick Time is flying, how keen Fate pursues!
How long I have liv'd—but how much liv'd in vain,
How little of life's scanty span may remain,
What aspects old Time in his progress has worn,
What ties cruel Fate, in my bosom has torn.
How foolish, or worse, till our summit is gain'd!
And downward, how weaken'd, how darken'd, how pain'd!
Life is not worth having with all it can give—
For something beyond it poor man sure must live.
—————
The End
And that's the End of the Poem
© Poetry Monster, 2021.
Poetry Monster — the ultimate repository of world poetry.
Poetry Monster — the multilingual library of poetic works. Here you'll find original poems, poetry translations, ancient verses, ballads and even folk tales.
Poetry Monster (or even The Poetry Monster) — is also an international multilingual community of poets and poetry connoisseurs. Join us:
Some external links: The Bat's Poetry Cave. — Fledermaus's poetry site. Talking Writing Monster. — the irreverent and irrelevant chatter on subjects both serious and not quite. A free for all board. You can scribble anything on it without registration (but it doesn't let spammers in). You can even post your poems. Qwant.com. — a search engine from France. It's an alternative because there are a few alternatives, like Bing, Duckduckgo, and Ecosia. And there is Yandex, the ultimate language-oriented search engine for the Russophone world. Commercial Links: Russian Commerce – the foreign trade assistance agency Other links: Poems and poetry in Russian (if you are reading this in English, as you obviously are, then you'd have to switch the language, the language switch is on the menu. More on languages)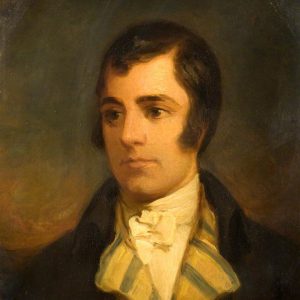 Latest posts by Robert Burns
(see all)