The Innovator
by Stephen Vincent Benet
(A Pharaoh Speaks.)
I said, "Why should a pyramid
Stand always dully on its base?
I'll change it! Let the top be hid,
The bottom take the apex-place!"
And as I bade they did.
The people flocked in, scores on scores,
To see it balance on its tip.
They praised me with the praise that bores,
My godlike mind on every lip.
— Until it fell, of course.
And then they took my body out
From my crushed palace, mad with rage,
— Well, half the town WAS wrecked, no doubt —
Their crazy anger to assuage
By dragging it about.
The end? Foul birds defile my skull.
The new king's praises fill the land.
He clings to precept, simple, dull;
HIS pyramids on bases stand.
But — Lord, how usual!
—————
The End
And that's the End of the Poem
© Poetry Monster, 2021.
Poetry Monster — the ultimate repository of world poetry.
Poetry Monster — the multilingual library of poetic works. Here you'll find original poems, poetry translations, ancient verses, ballads and even folk tales.
Poetry Monster (or even The Poetry Monster) — is also an international multilingual community of poets and poetry connoisseurs. Join us:
Some external links: The Bat's Poetry Cave. — Fledermaus's poetry site. Talking Writing Monster. — the irreverent and irrelevant chatter on subjects both serious and not quite. A free for all board. You can scribble anything on it without registration (but it doesn't let spammers in). You can even post your poems. Qwant.com. — a search engine from France. It's an alternative because there are a few alternatives, like Bing, Duckduckgo, and Ecosia. And there is Yandex, the ultimate language-oriented search engine for the Russophone world. Commercial Links: Russian Commerce – the foreign trade assistance agency Other links: Poems and poetry in Russian (if you are reading this in English, as you obviously are, then you'd have to switch the language, the language switch is on the menu. More on languages)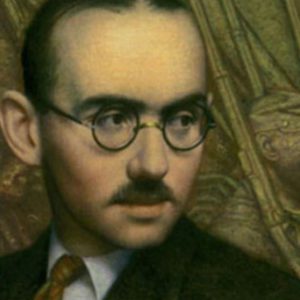 Latest posts by Stephen Vincent Benét
(see all)