A poem by Alexander Pushkin – Pouchkine, Pooshkin (1799-1837), in English translation
A flower; shrivelled, bare of fragrance,

Forgotten on a page; I see,

And instantly my soul awakens,

Filled with an aimless reverie:
When did it bloom? the last spring? earlier?

How long? Where was it plucked? By whom?

By foreign hands? or by familiar?

And why put here, as in a tomb?
To mark a tender meeting by it?

A parting with a precious one?

Or just a walk, alone and quiet,

In forests' shade? in meadows' sun?
Is she alive? Is he still with her?

Where is their haven at this hour?

Or did they both already wither,

Like this unfathomable flower?
translated by: Genia Gurarie
email: egurarie@princeton.edu


Copyright ©: 
Genia Gurarie


A few random poems:
External links
Bat's Poetry Page – more poetry by Fledermaus
Talking Writing Monster's Page –
Batty Writing – the bat's idle chatter, thoughts, ideas and observations, all original, all fresh
Poems in English 
More external links (open in a new tab):
Doska or the Board – write anything
Search engines:
Yandex – the best search engine for searches in Russian (and the best overall image search engine, in any language, anywhere)
Qwant – the best search engine for searches in French, German as well as Romance and Germanic languages.
Ecosia – a search engine that supposedly… plants trees
Duckduckgo – the real alternative and a search engine that actually works. Without much censorship or partisan politics.
Yahoo– yes, it's still around, amazingly, miraculously, incredibly, but now it seems to be powered by Bing.
Parallel Translations of Poetry
The Poetry Repository – an online library of poems, poetry, verse and poetic works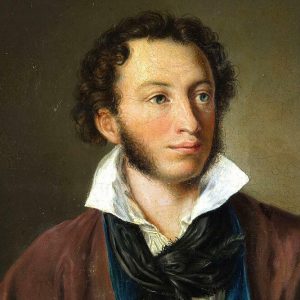 Latest posts by Александр Пушкин
(see all)