A poem by Alexander Pushkin – Pouchkine, Pooshkin (1799-1837), in English translation
Where the sea forever dances

Over lonely cliff and dune,

Where sweet twilight's vapor glances

In a warmer-glowing moon,

Where with the seraglio's graces

Daylong toys the Mussulman,

An enchantress 'mid embraces

Handed me a talisman.
'Mid embraces I was bidden:

"Guard this talisman of mine:

In it secret power is hidden!

Love himself has made it thine.

Neither death nor ills nor aging,

My beloved, does it ban,

Nor in gales and tempest raging

Can avail my talisman.
Never will it help thee gather

Treasures of the Orient coast,

Neither to thy harness tether

Captives of the Prophet's host;

Nor in sadness will it lead thee

To a friendly bosom, nor

From this alien southland speed thee

To the native northern shore.
"But whenever eyes designing

Cast on thee a sudden spell,

In the darkness lips entwining

Love thee not, but kiss too well:

Shield thee, love, from evil preying,

From new heart-wounds—that it can,

From forgetting, from betraying

Guards thee this my talisman."

A few random poems:
External links
Bat's Poetry Page – more poetry by Fledermaus
Talking Writing Monster's Page –
Batty Writing – the bat's idle chatter, thoughts, ideas and observations, all original, all fresh
Poems in English 
More external links (open in a new tab):
Doska or the Board – write anything
Search engines:
Yandex – the best search engine for searches in Russian (and the best overall image search engine, in any language, anywhere)
Qwant – the best search engine for searches in French, German as well as Romance and Germanic languages.
Ecosia – a search engine that supposedly… plants trees
Duckduckgo – the real alternative and a search engine that actually works. Without much censorship or partisan politics.
Yahoo– yes, it's still around, amazingly, miraculously, incredibly, but now it seems to be powered by Bing.
Parallel Translations of Poetry
The Poetry Repository – an online library of poems, poetry, verse and poetic works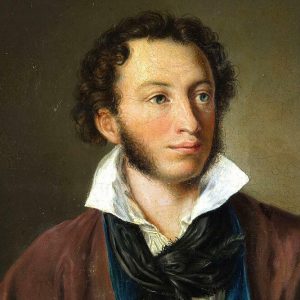 Latest posts by Александр Пушкин
(see all)